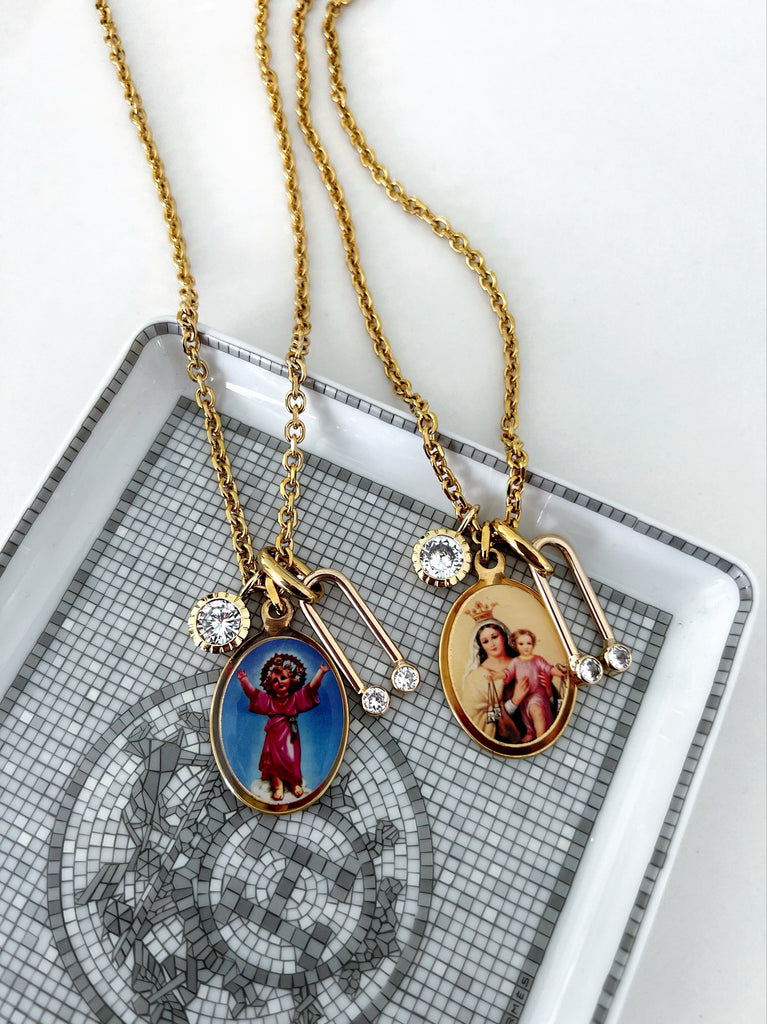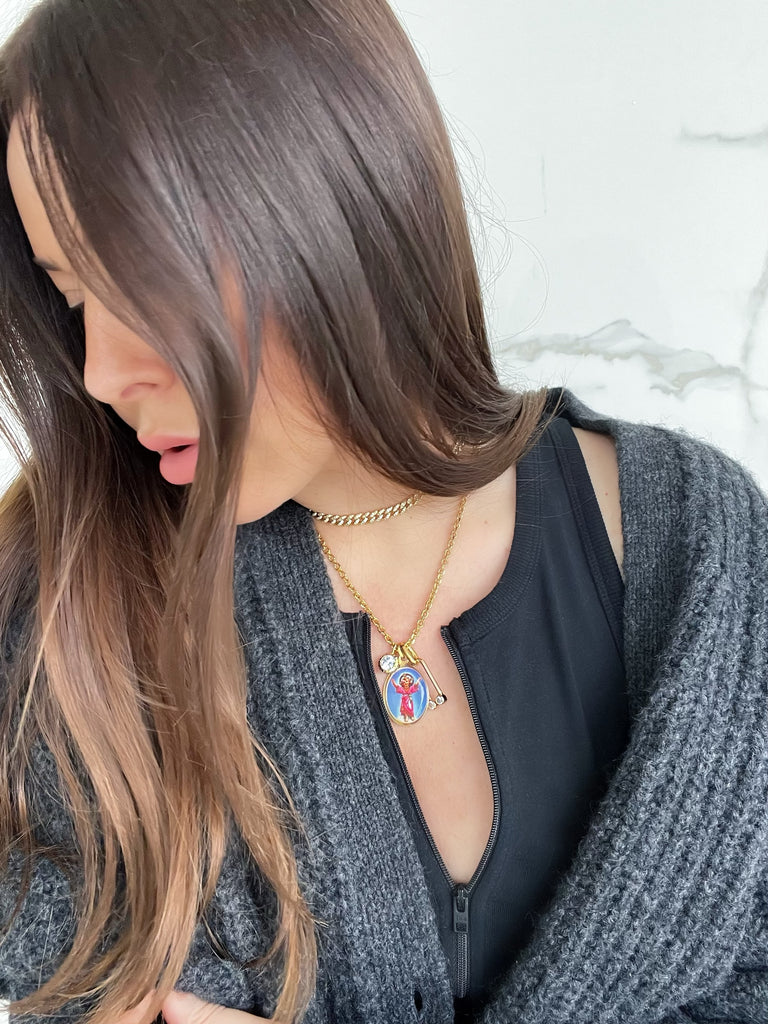 $ 115.00
$ 0.00
HOLY ICON CHARM NECKLACE
These vintage vibe with modern pendants look like you've been collecting gorgeous charms over the years and created the perfect charm necklace.
Your choice of baby angel or holy mother charm combo. These mural like portrait pendants are vivid and clear and absolutely adorable! Other Crystal bezel detail pendants complete this charm necklace. 
Handmade and designed by me in LA.