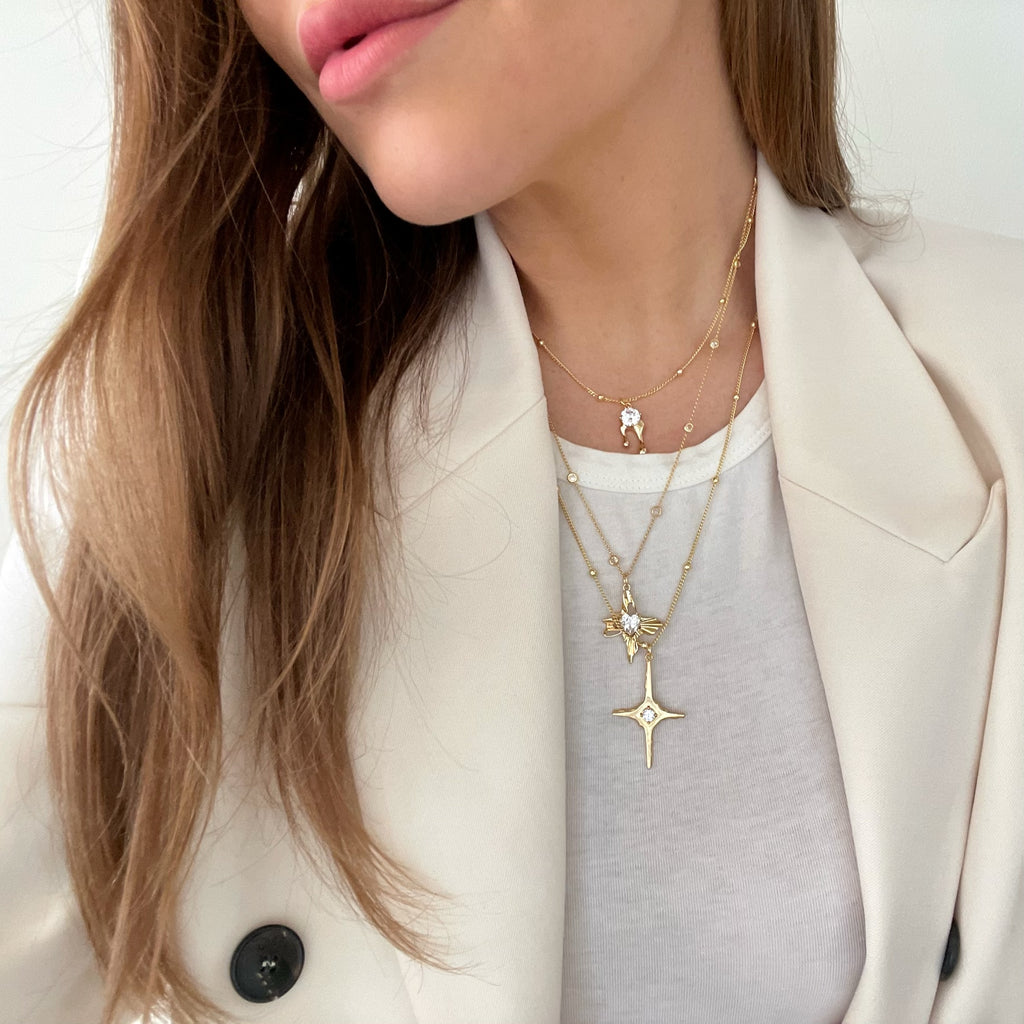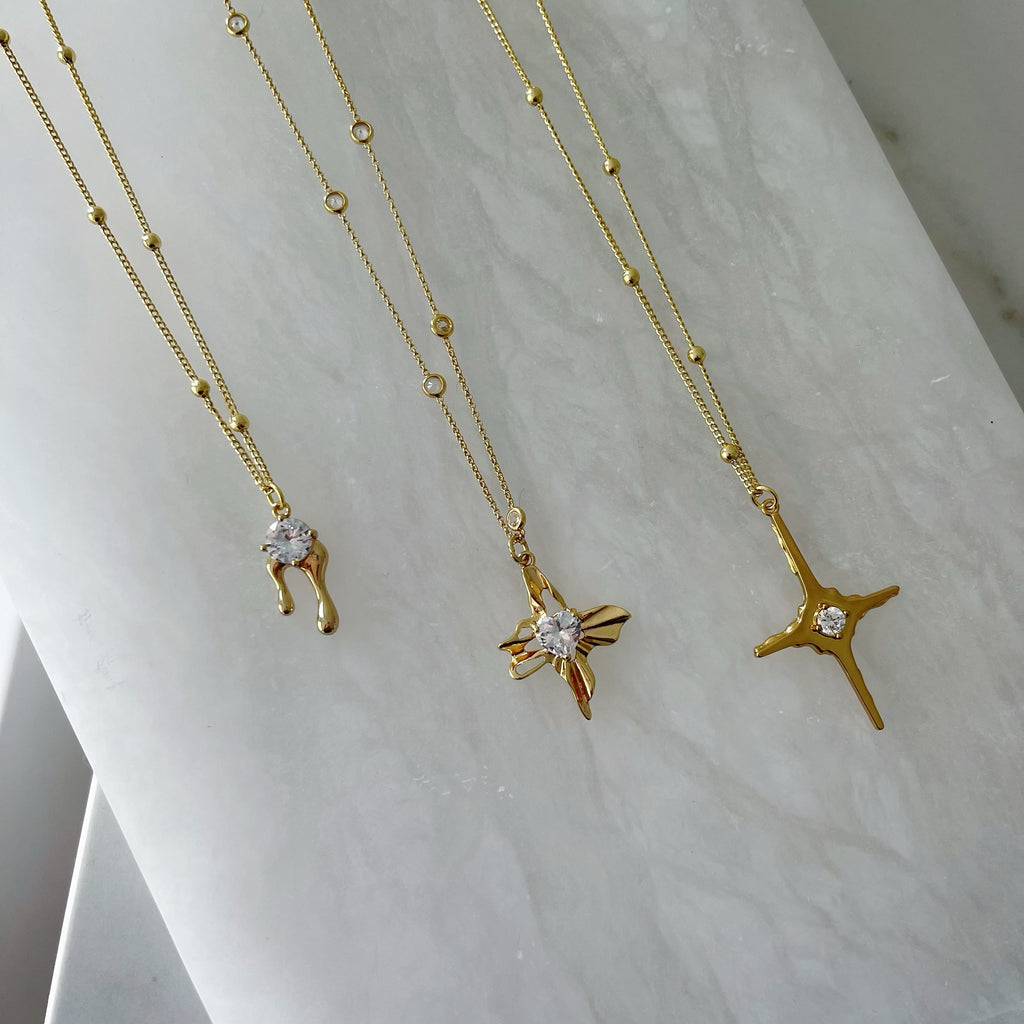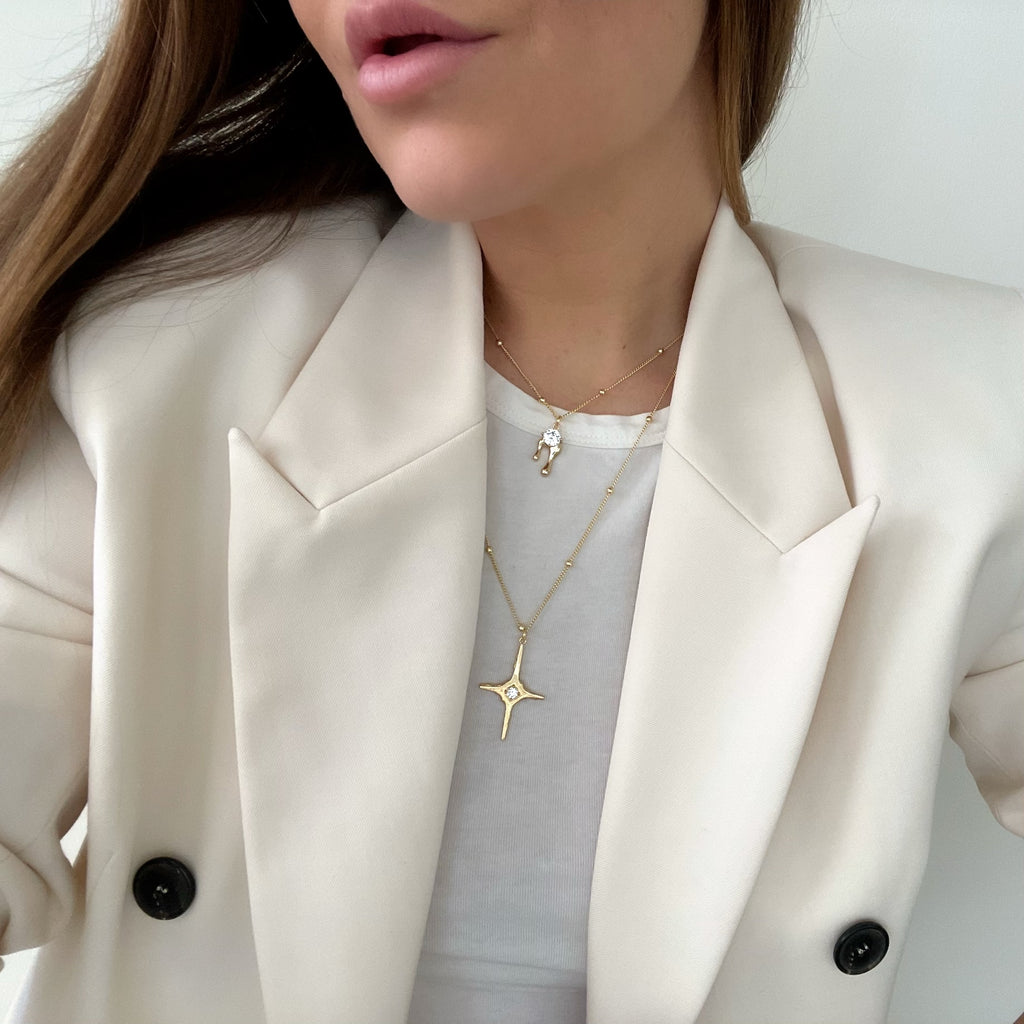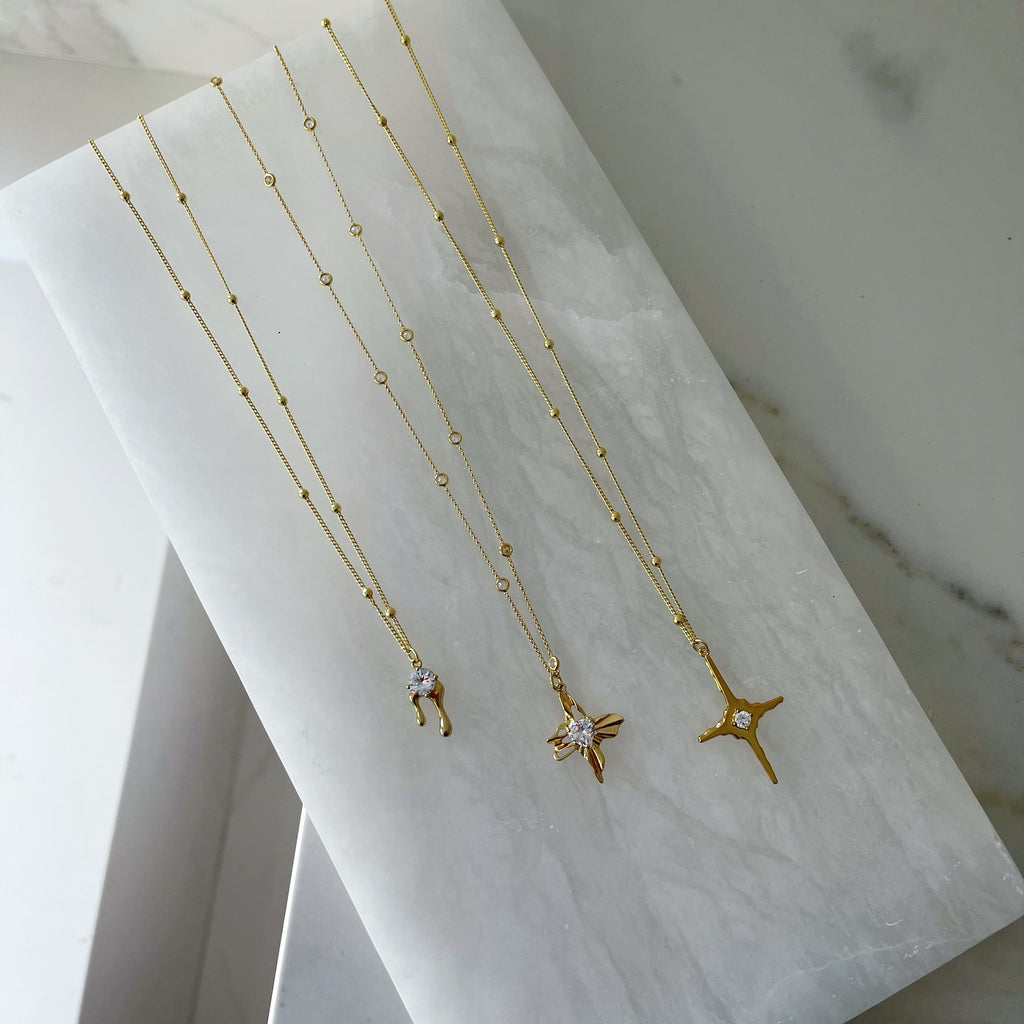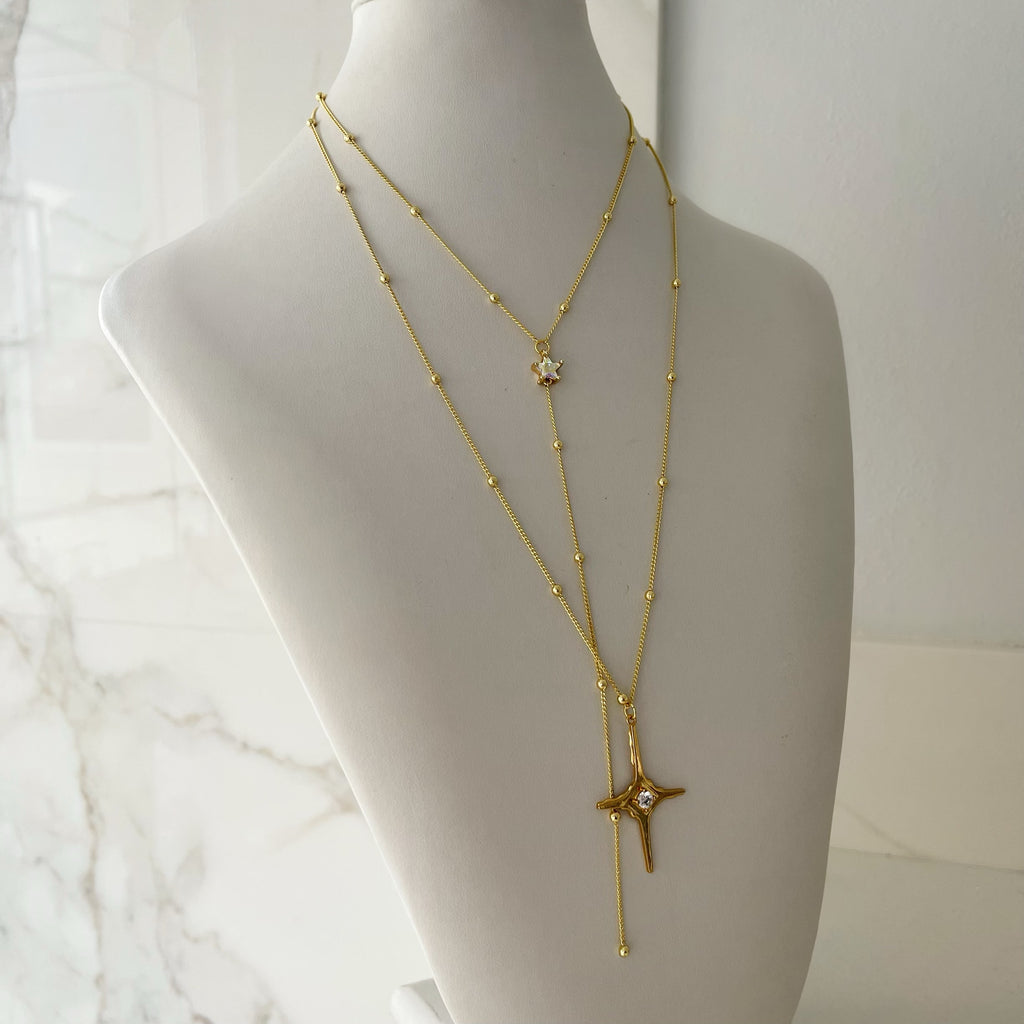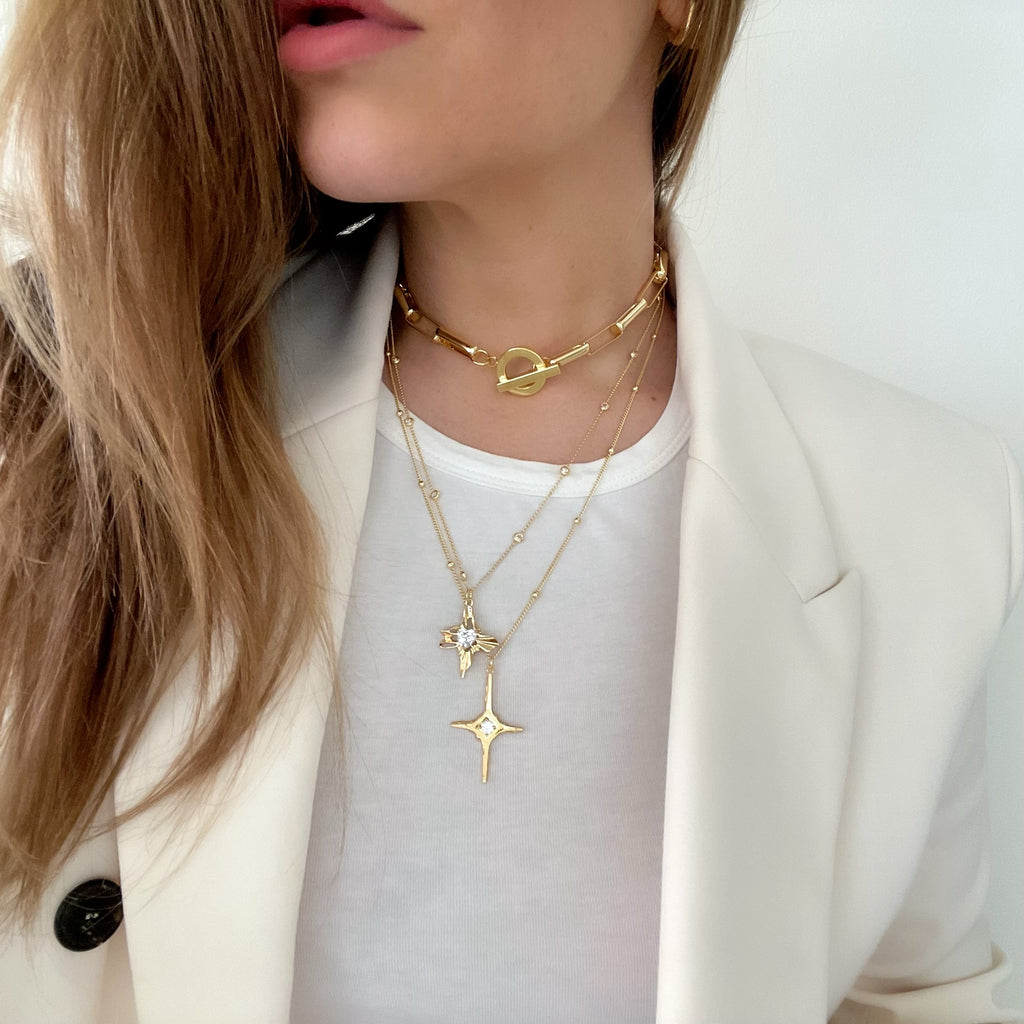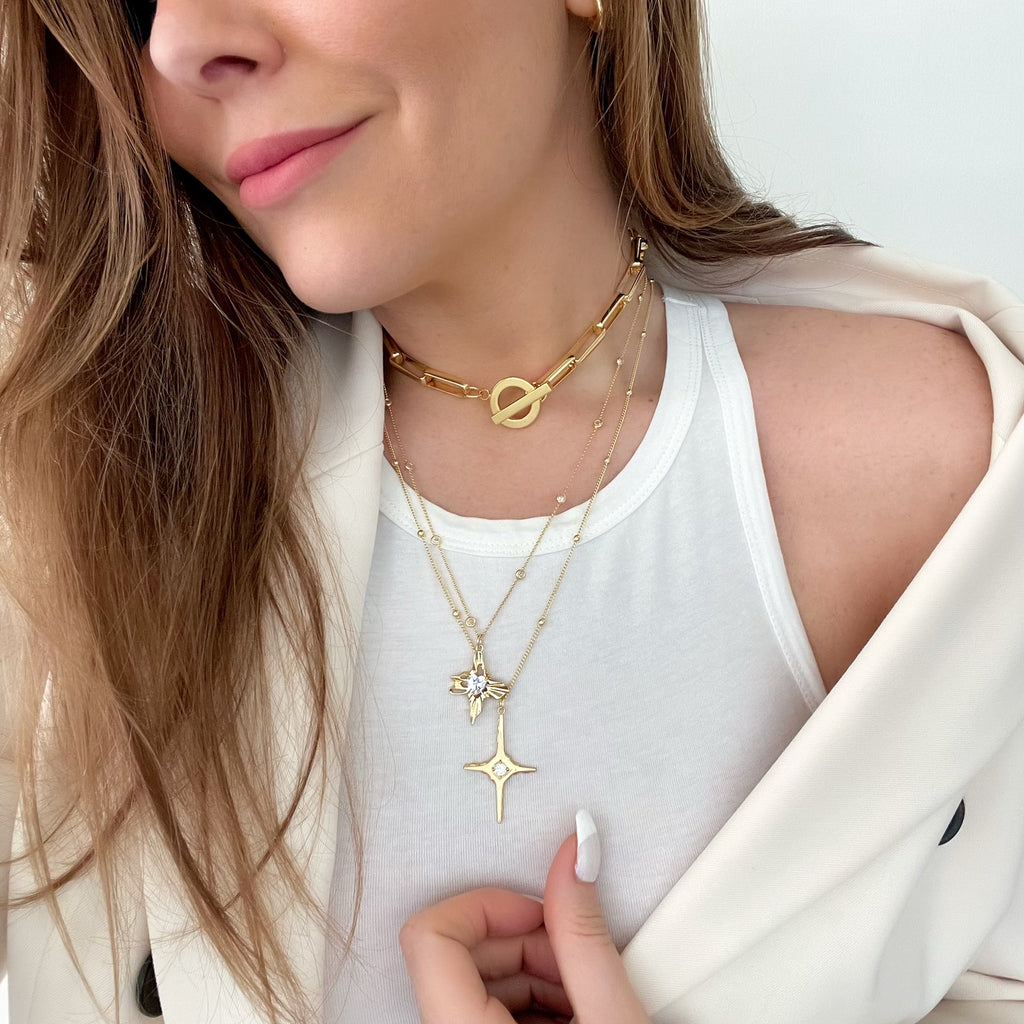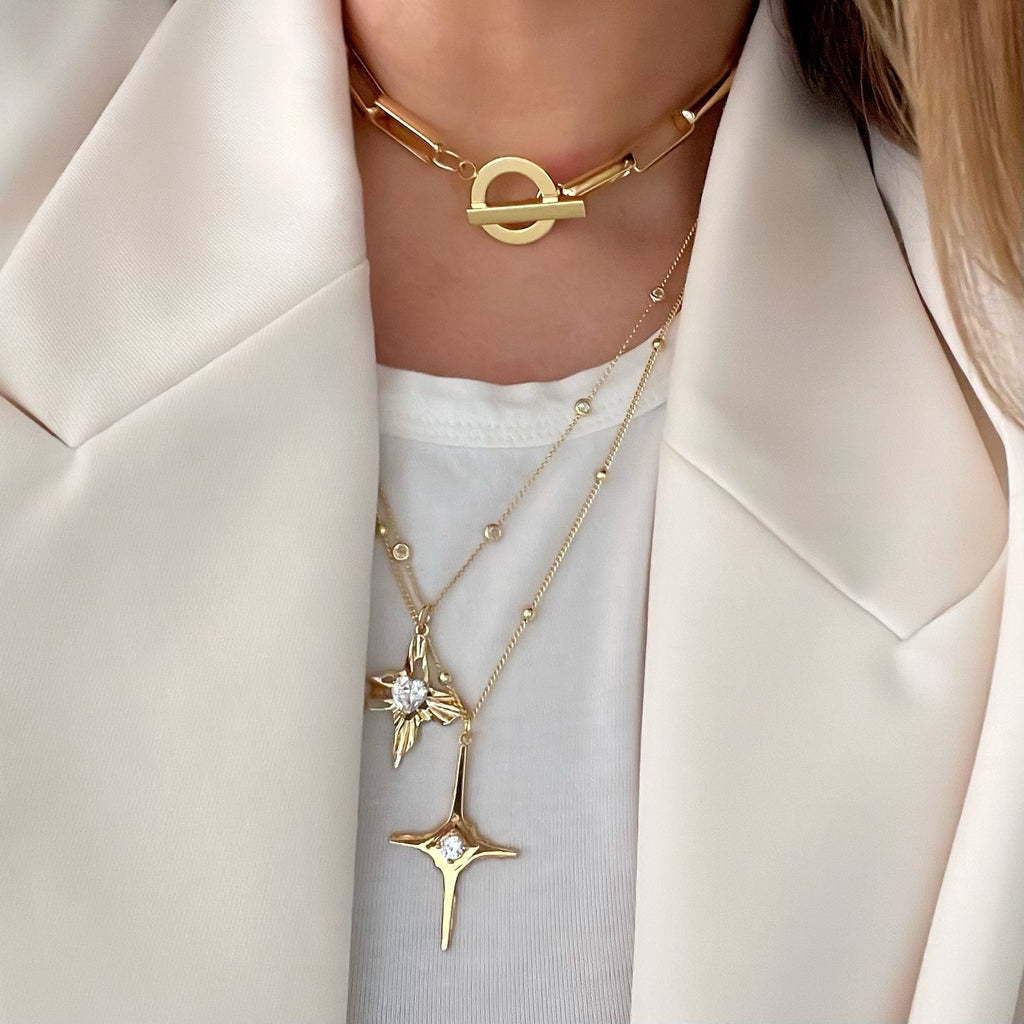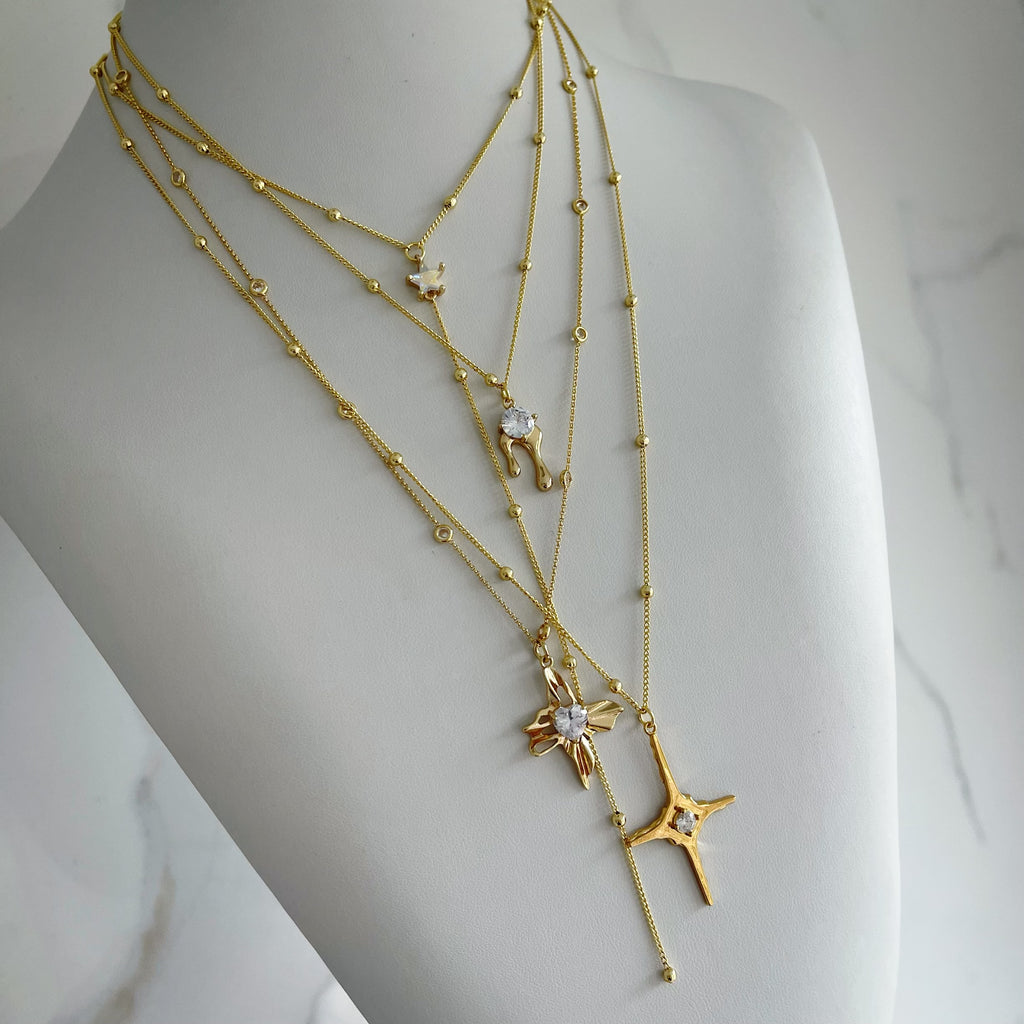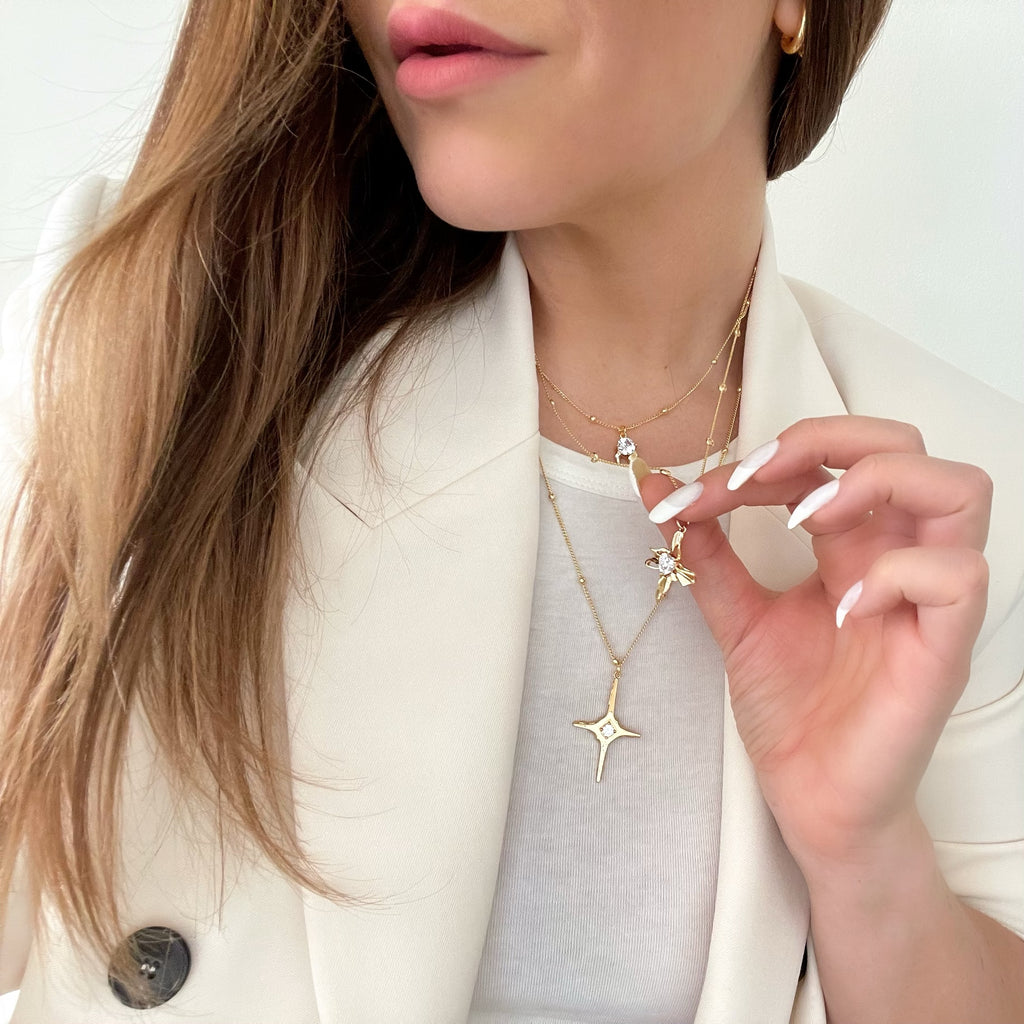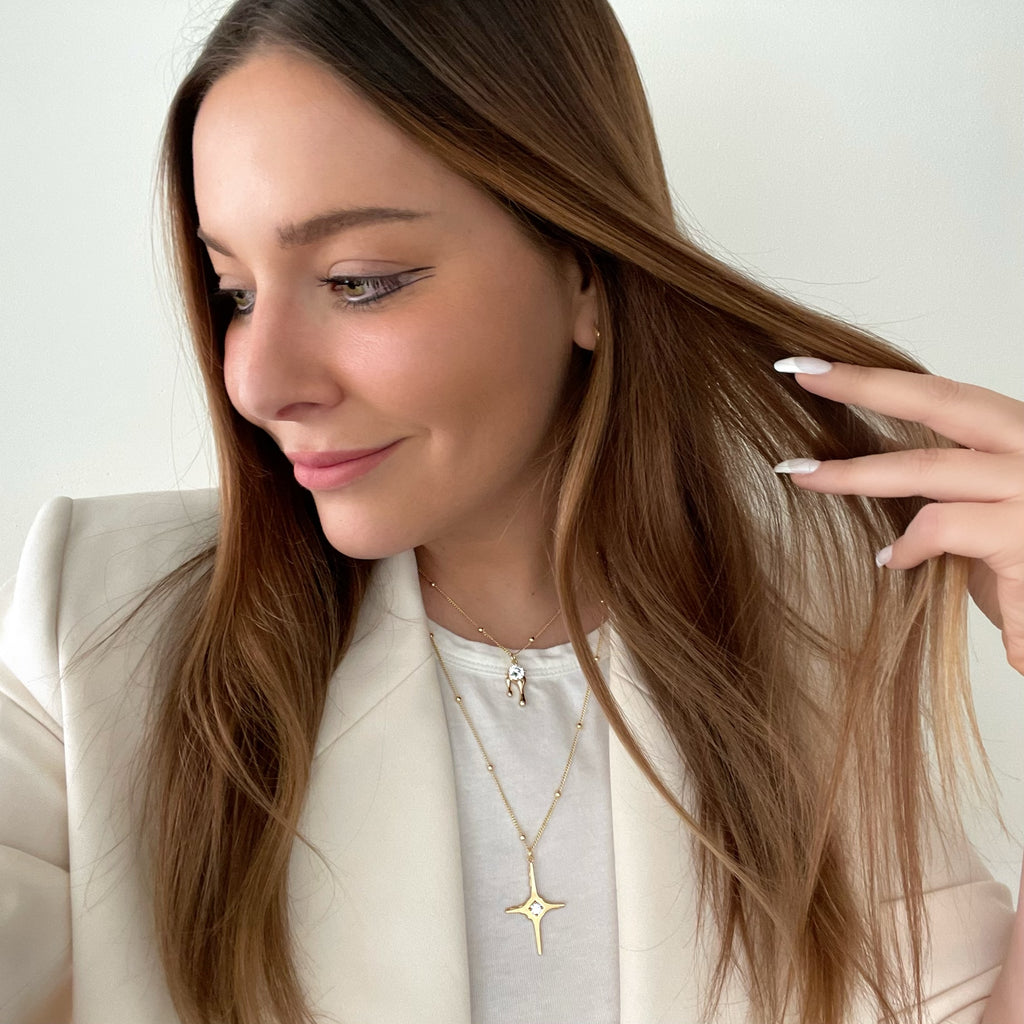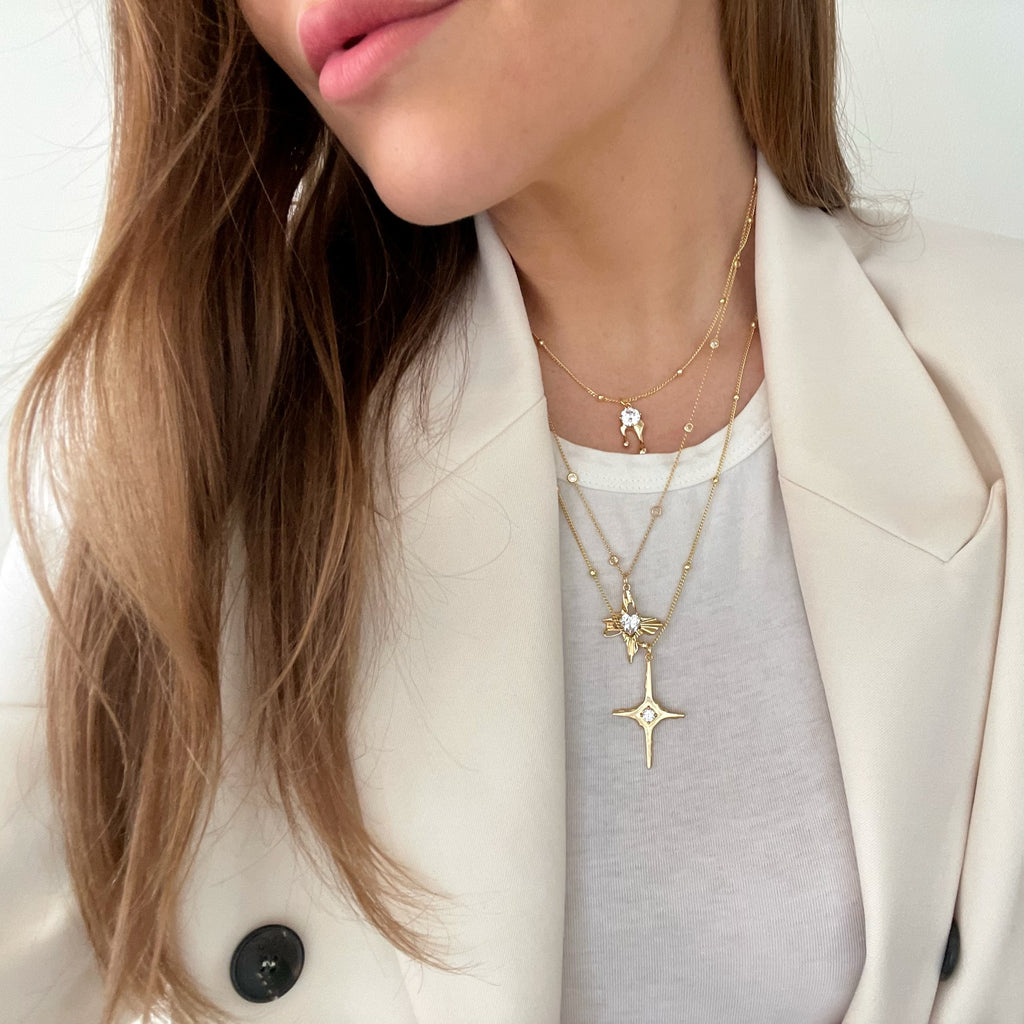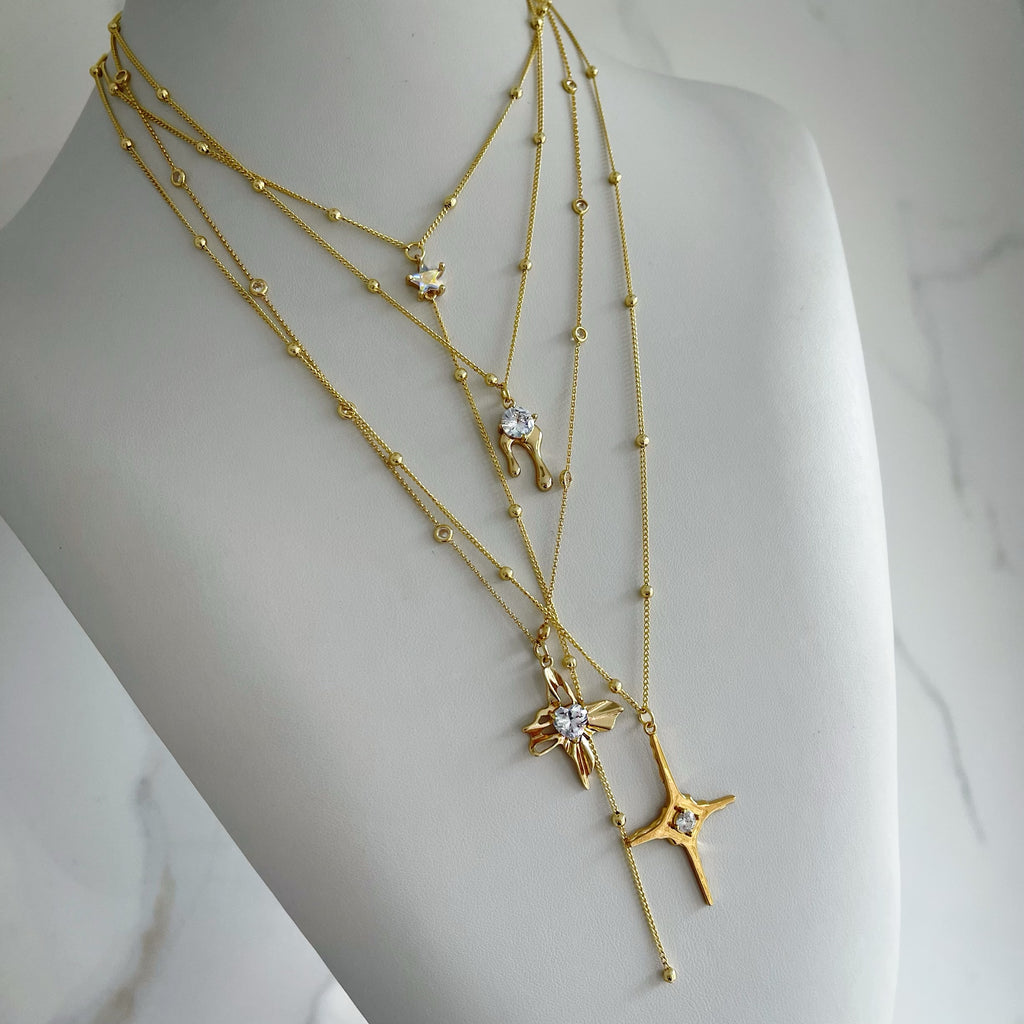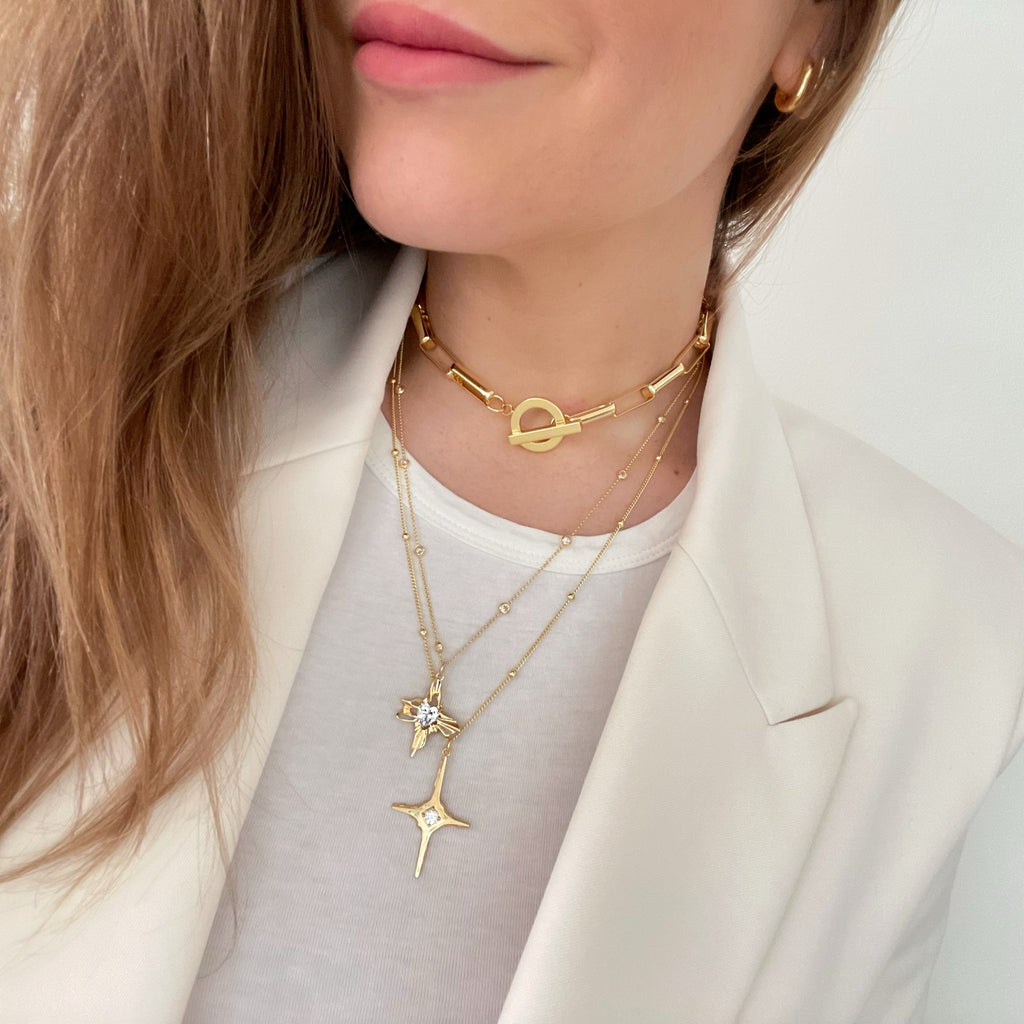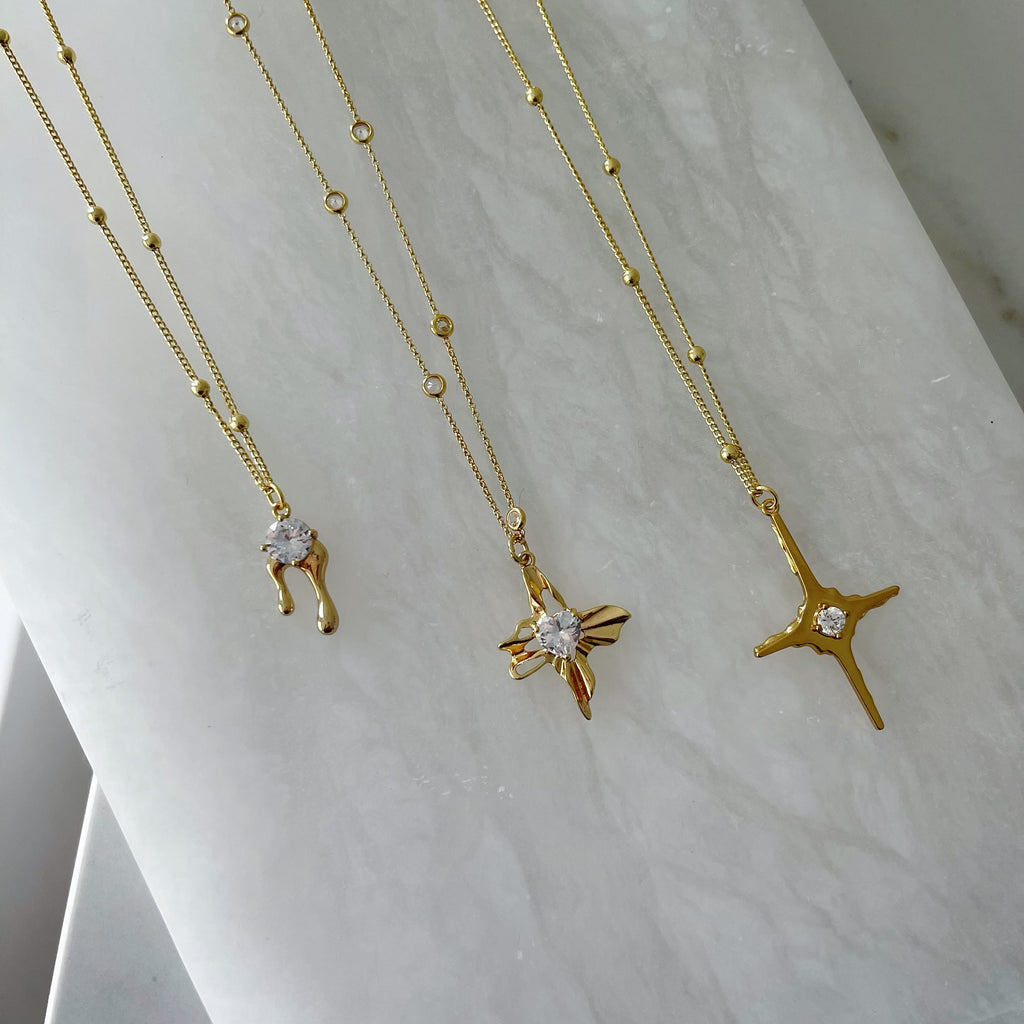 $ 125.00
$ 0.00
GODDESS MELT
These gorgeous melt design pendants are the highlight of the collection. Hung from gorgeous, gold ball or a crystal detail chain. Your choice of three unique pendants that layer perfectly.
Made with beautiful solid stainless steel chain.
These unique pendants each feature a large crystal center stone with melt style designs.
In the photos I am wearing the 16, 20 and 22 inch for reference.
Handmade and designed by me here in LA.