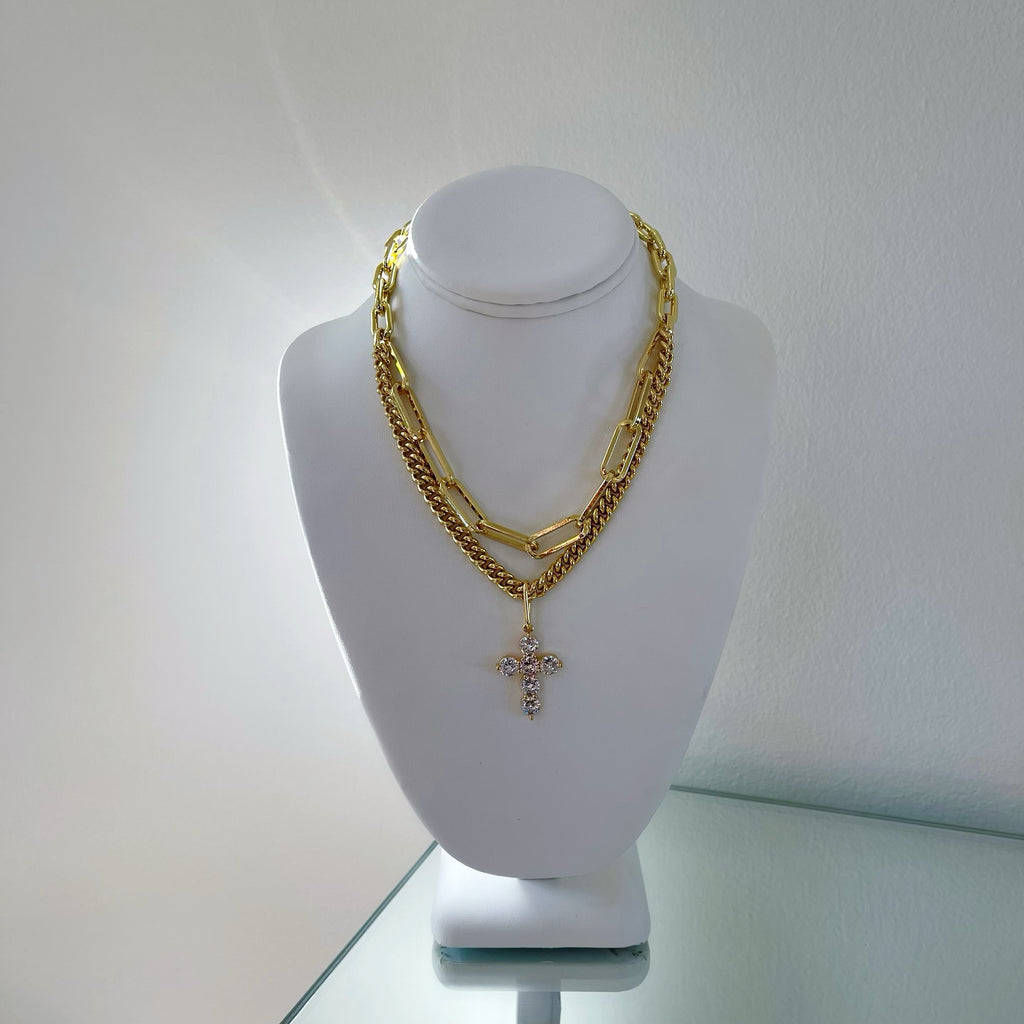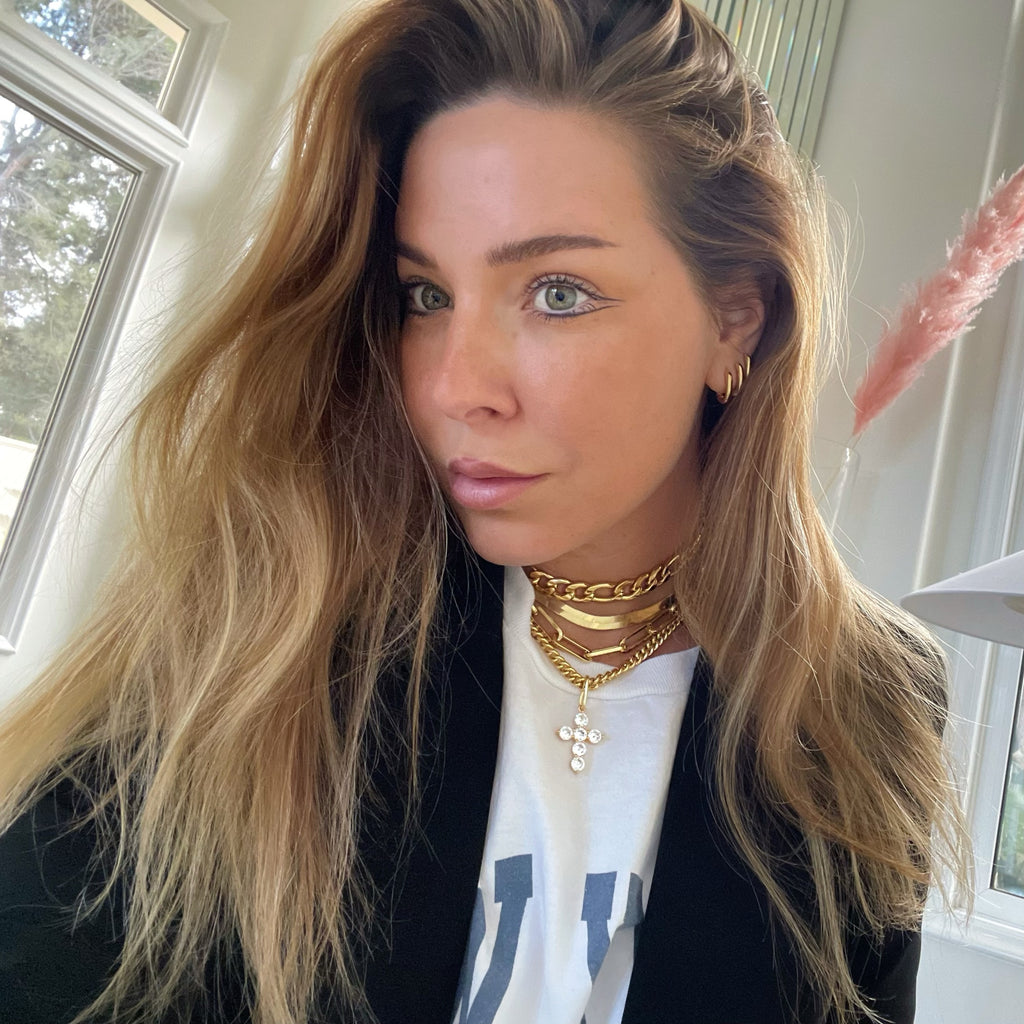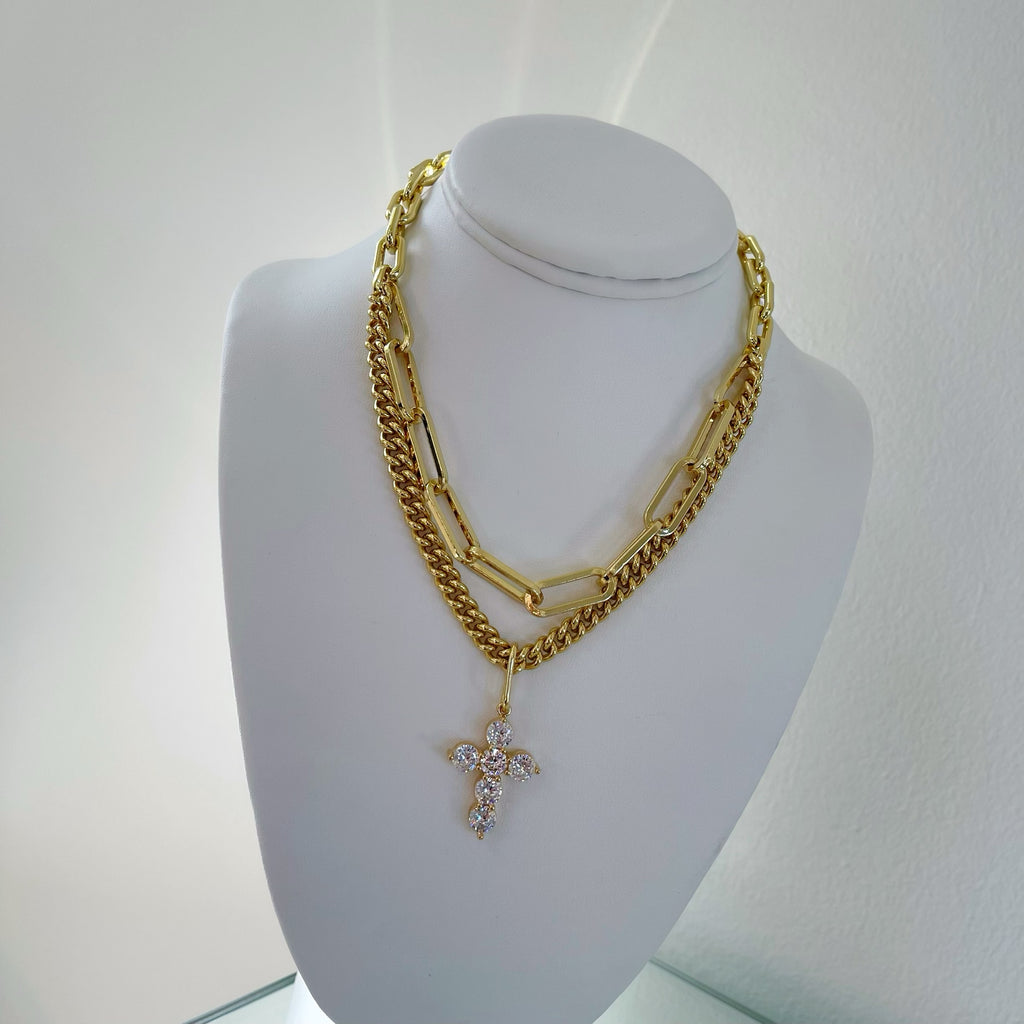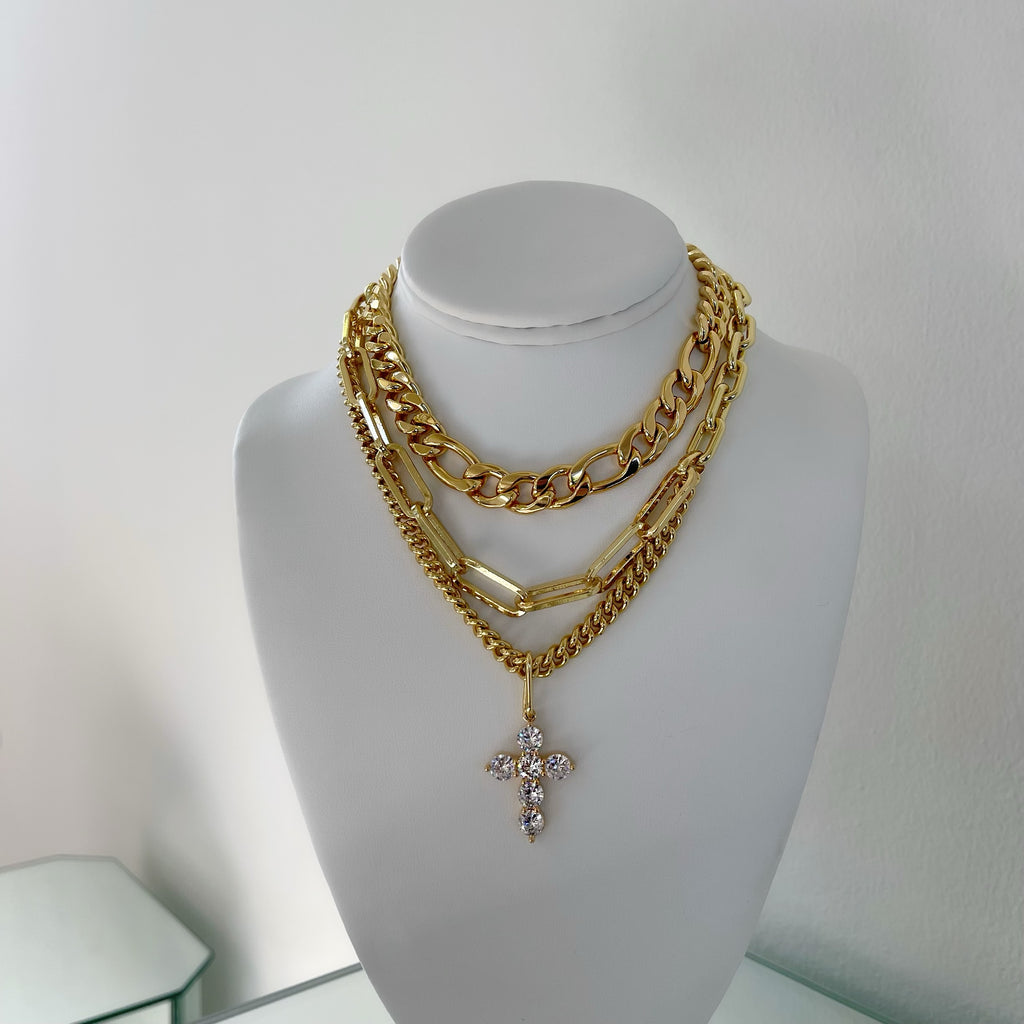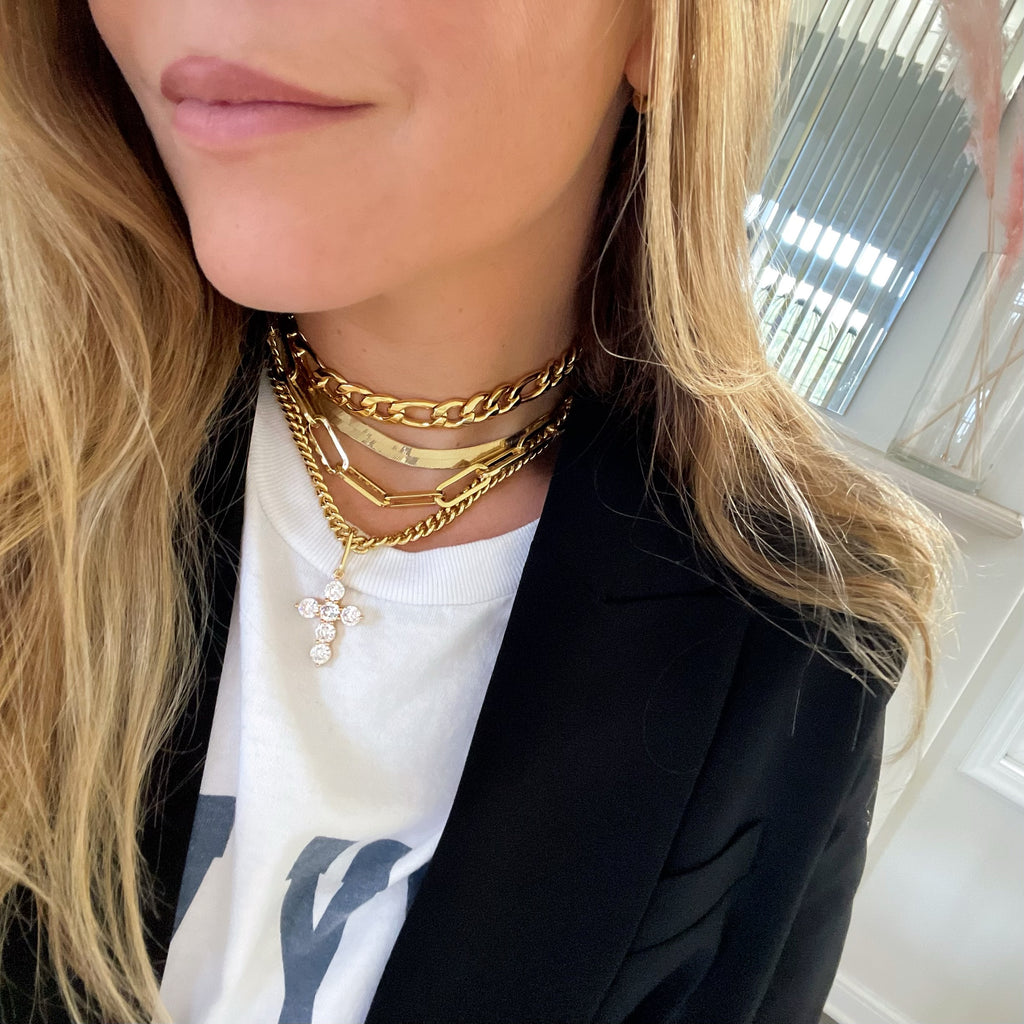 $ 175.00
$ 0.00
FORGIVEN MULTI CHAIN NECKLACE
Some of my very first designs incorporated several different chains to make it look like you are layering separate necklaces, but actually it was just one necklace.
This necklace looks like you are layering several necklaces but it is just one design.
A large and absolutely gorgeous crystal cross is the focal point hung from a unique bale. The crystals are brilliant and sparkle like diamonds. 

In the photos I'm also wearing the icon short chain which is a beautiful layering chain option!

Handmade and designed by me here in LA.