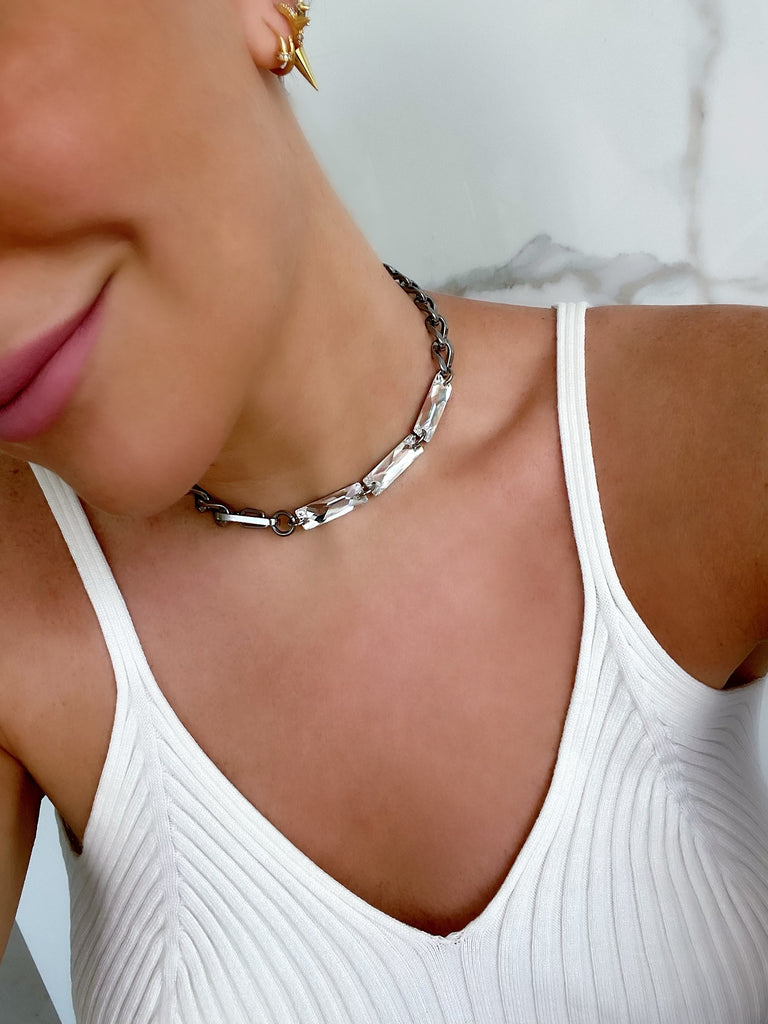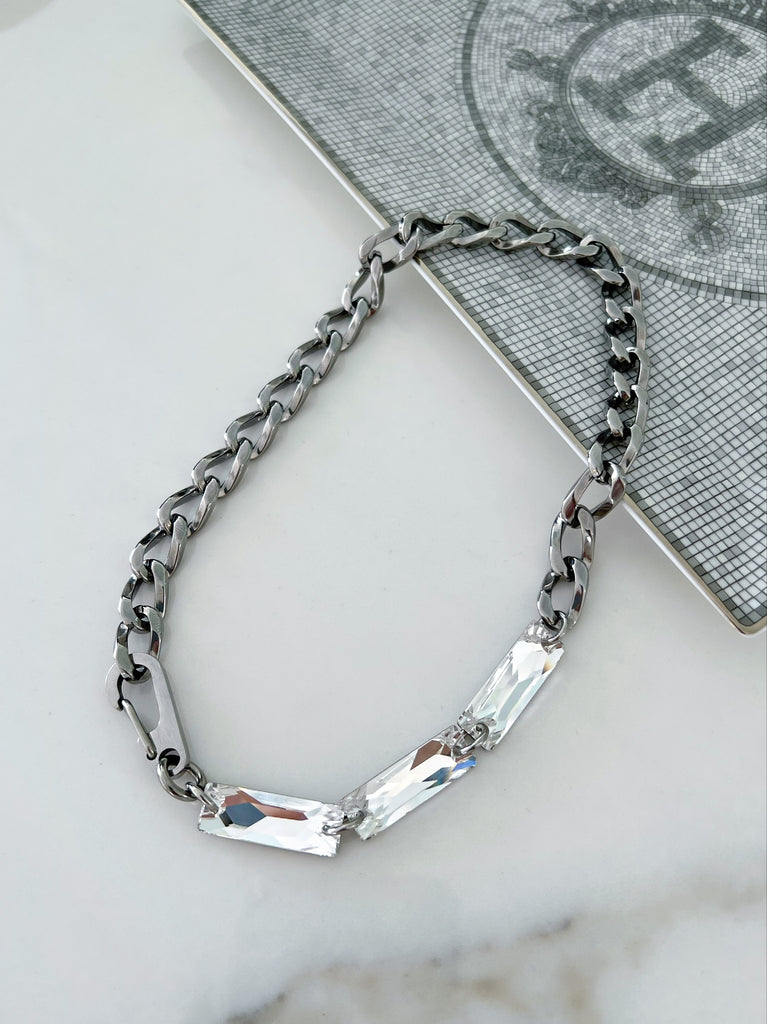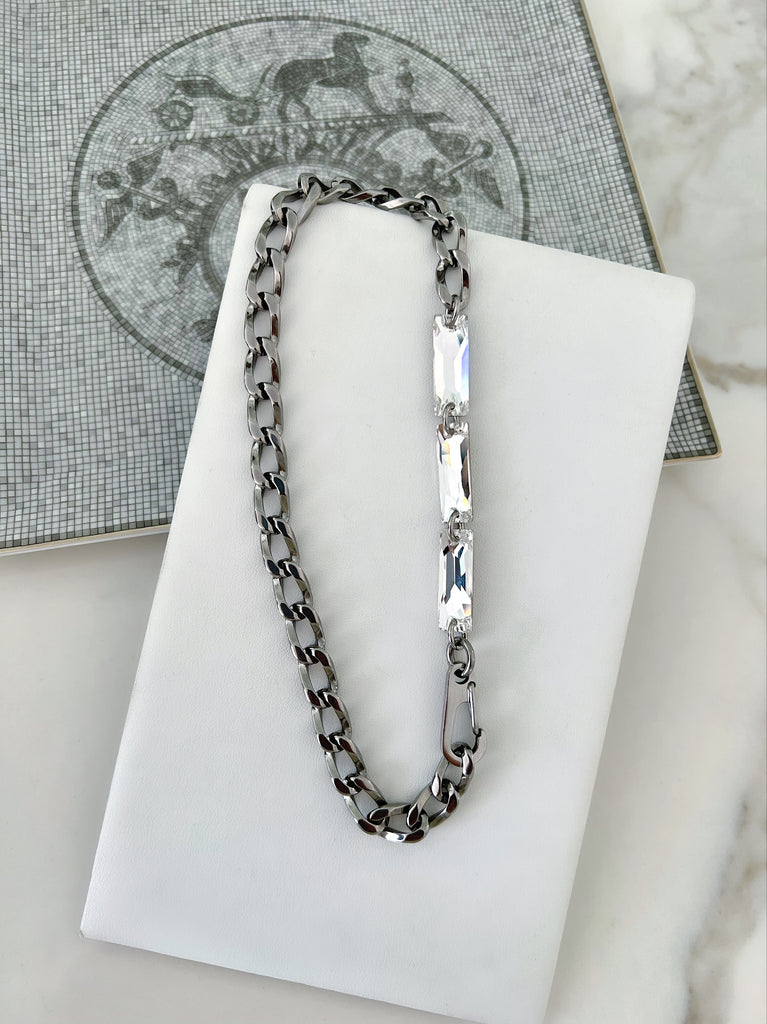 $ 195.00
$ 0.00
CRYSTAL BAR LINKS
Since the beginning of my line I've used beautiful and unique Swarovski crystals and solid, edgy chains.
For this design, I used jumbo size crystals as actual links to complete this chain necklace. It's absolutely gorgeous perfect for casual or formal. A large clasp closure is also a beautiful element to this necklace.
Handmade and designed by me in LA.