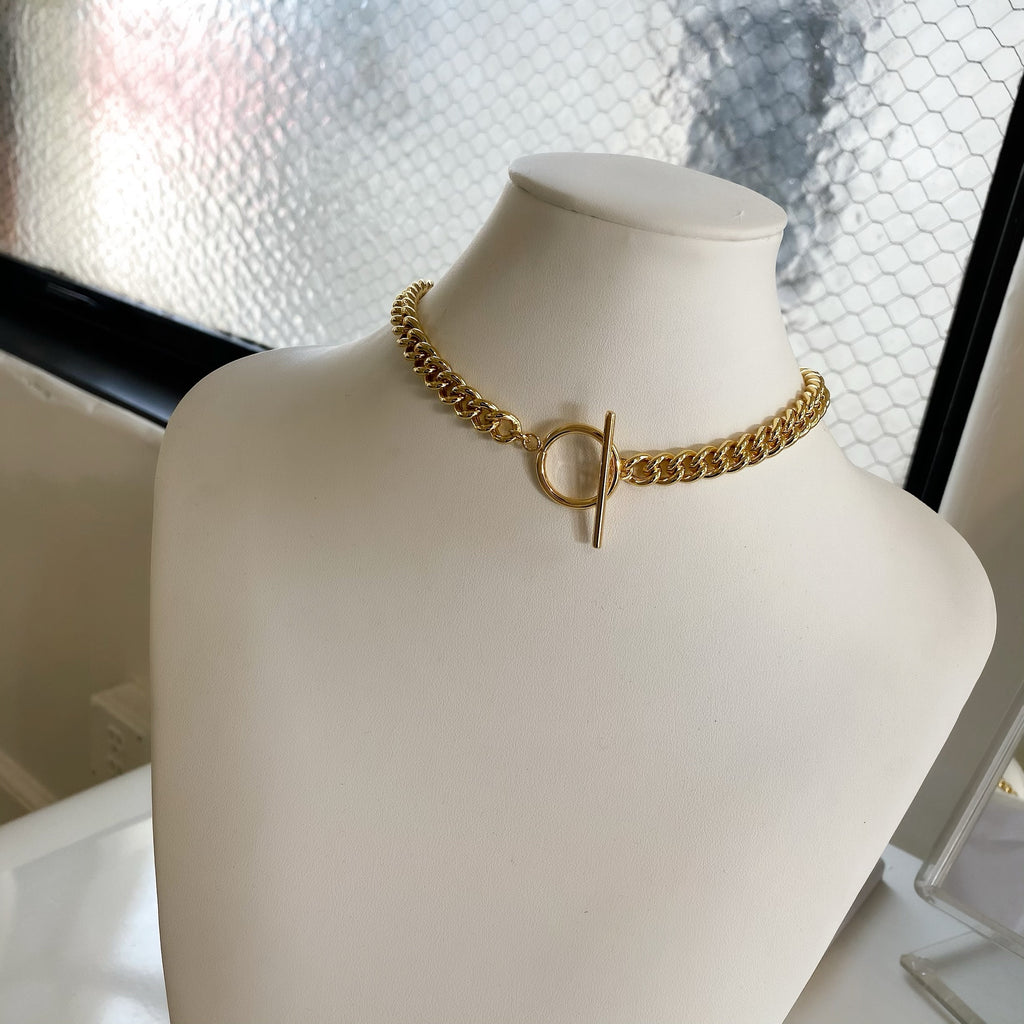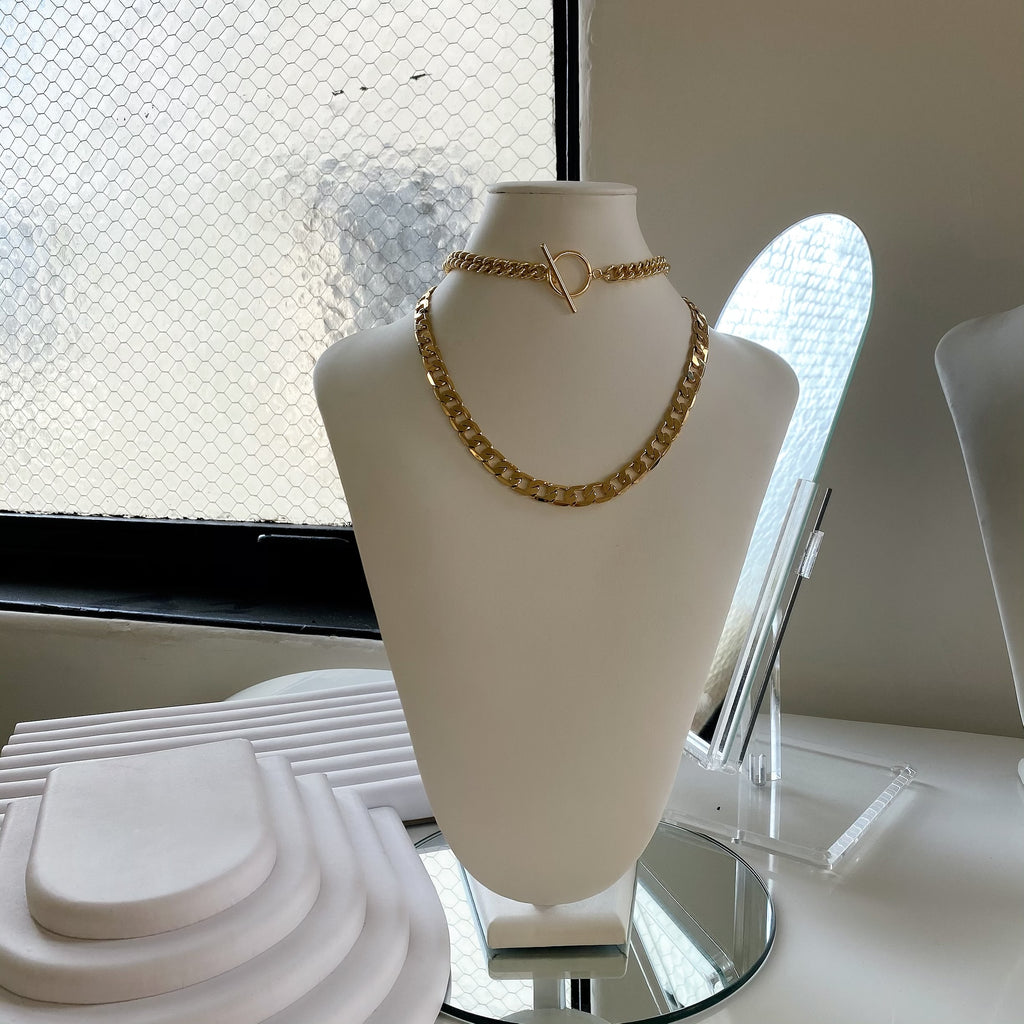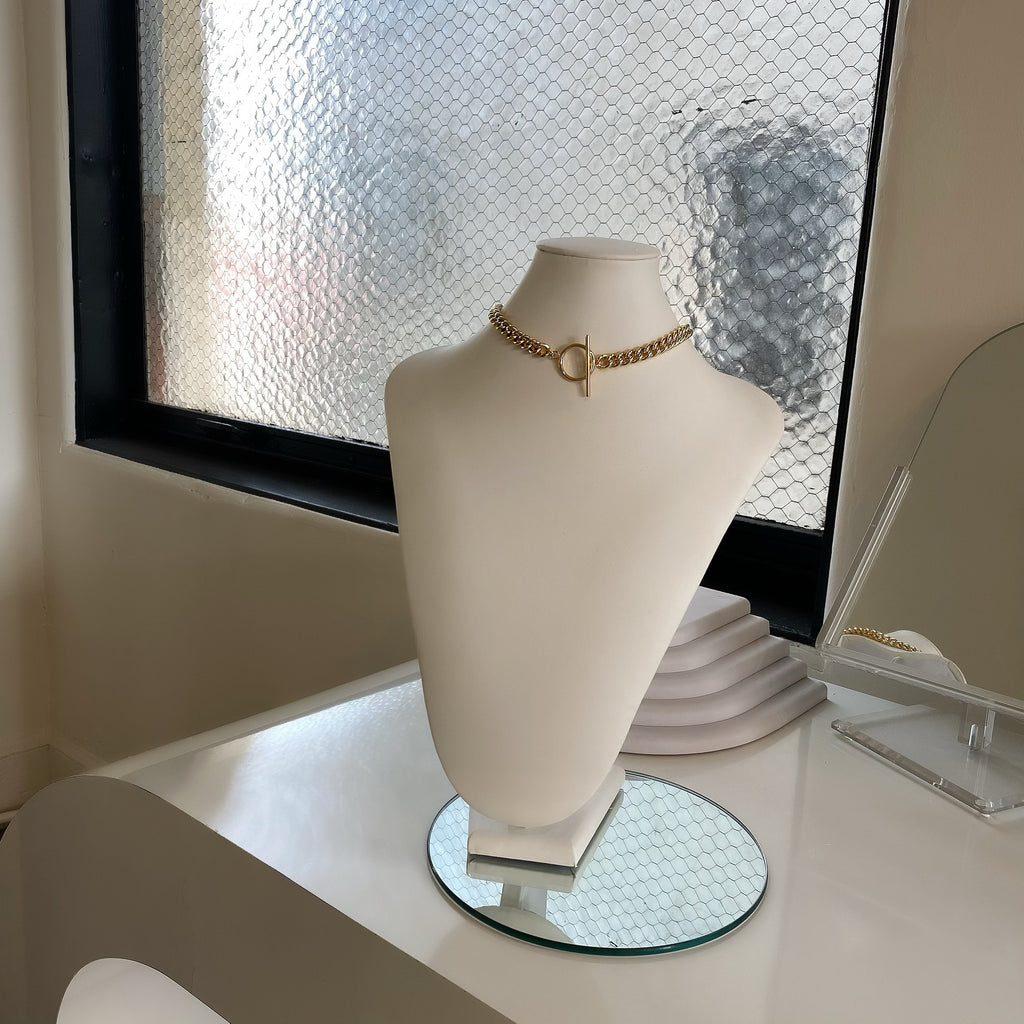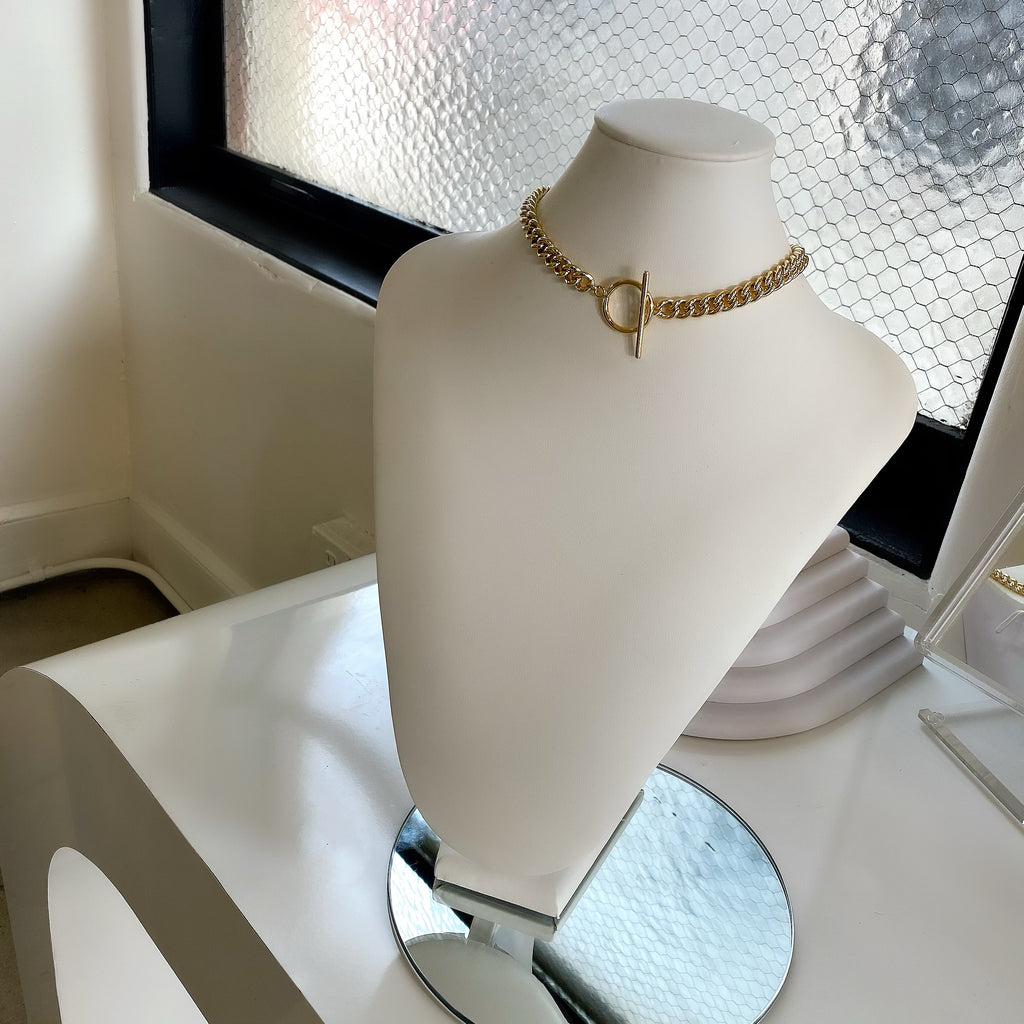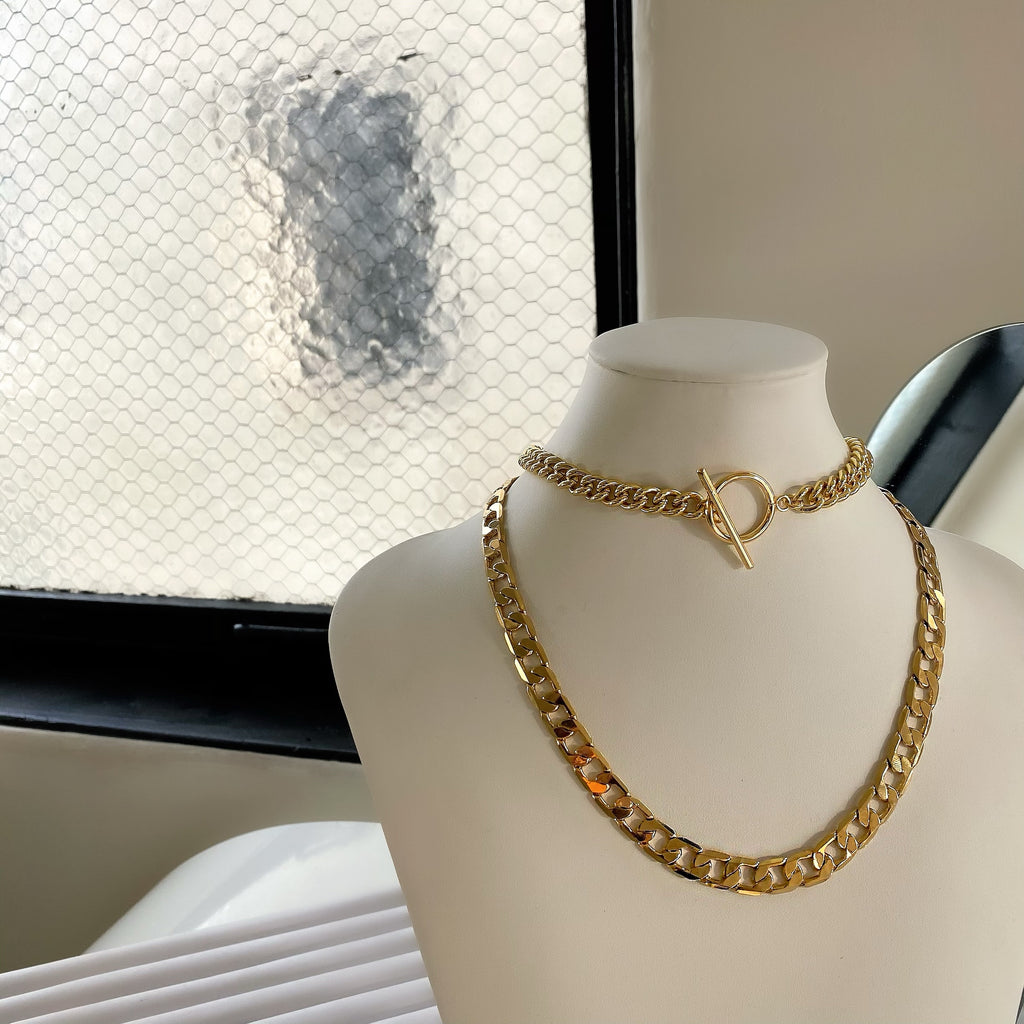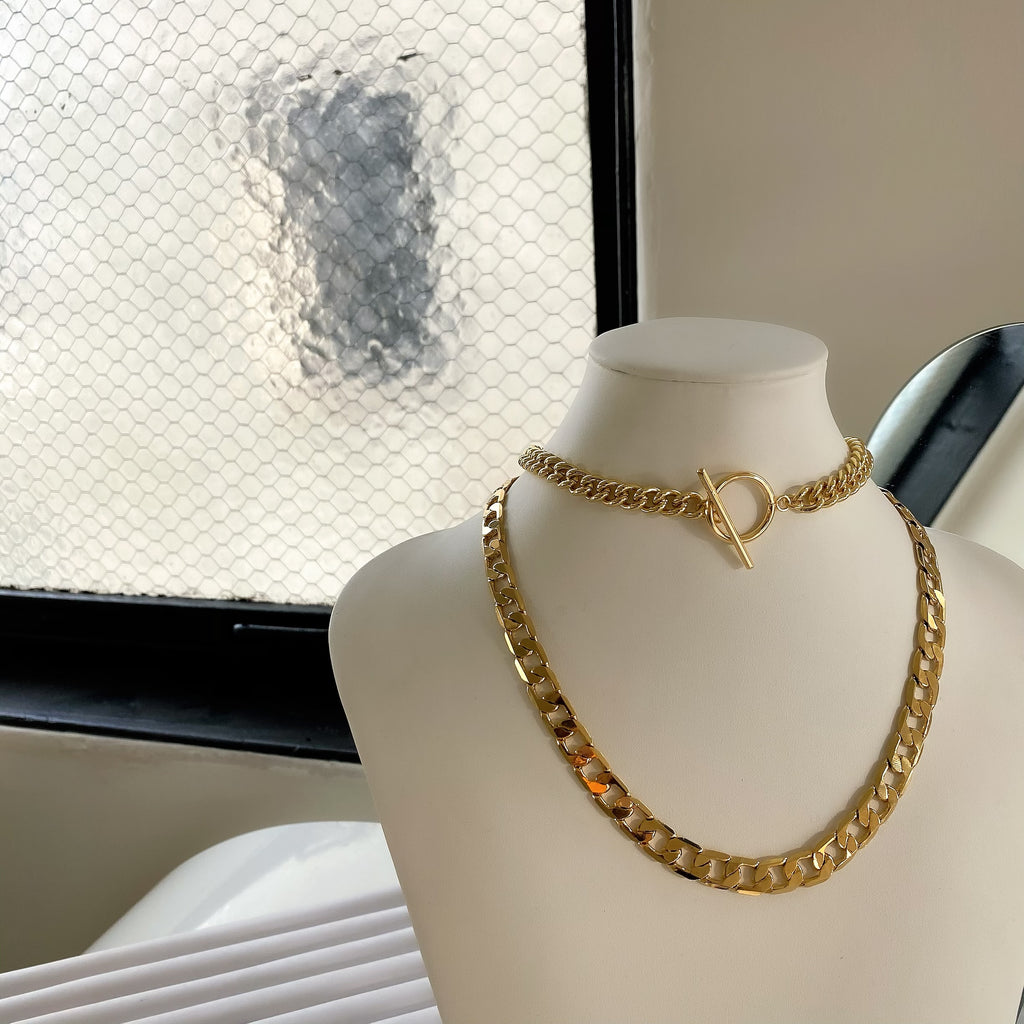 $ 127.00
$ 0.00
MARMONT TOGGLE
The Marmont toggle chain is gorgeous as a choker or short necklace. Made with super rounded jumbo curb chain that makes this piece so comfy! This statement piece is beautiful worn alone or of course easily stack it with other pieces from the collection. You can also wear the toggle in the back of the neck to have a seamless style necklace or use the toggle as a pendant, as shown in the photos!
Made with gold filled chain. 

For reference, I wear 6" Wrist Size and 14" Total Necklace.
Handmade and designed by me here in LA.