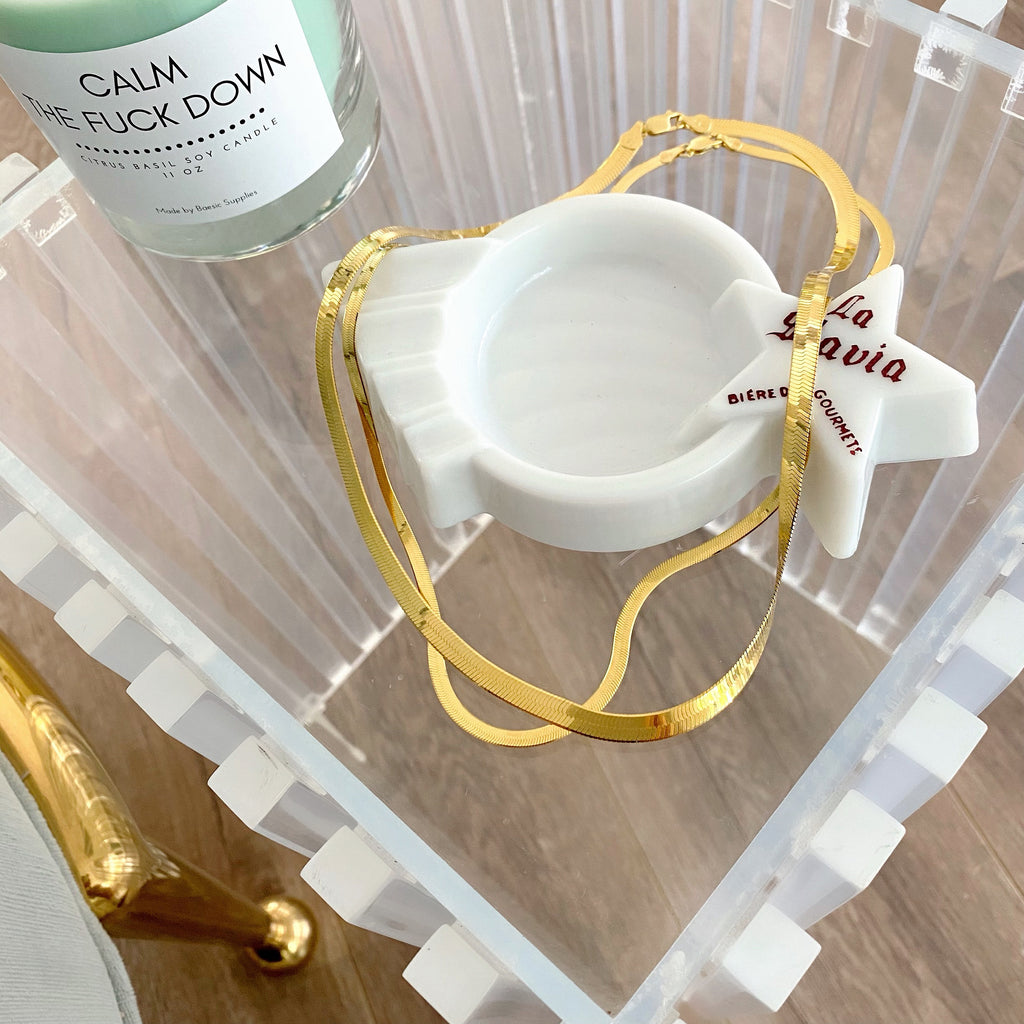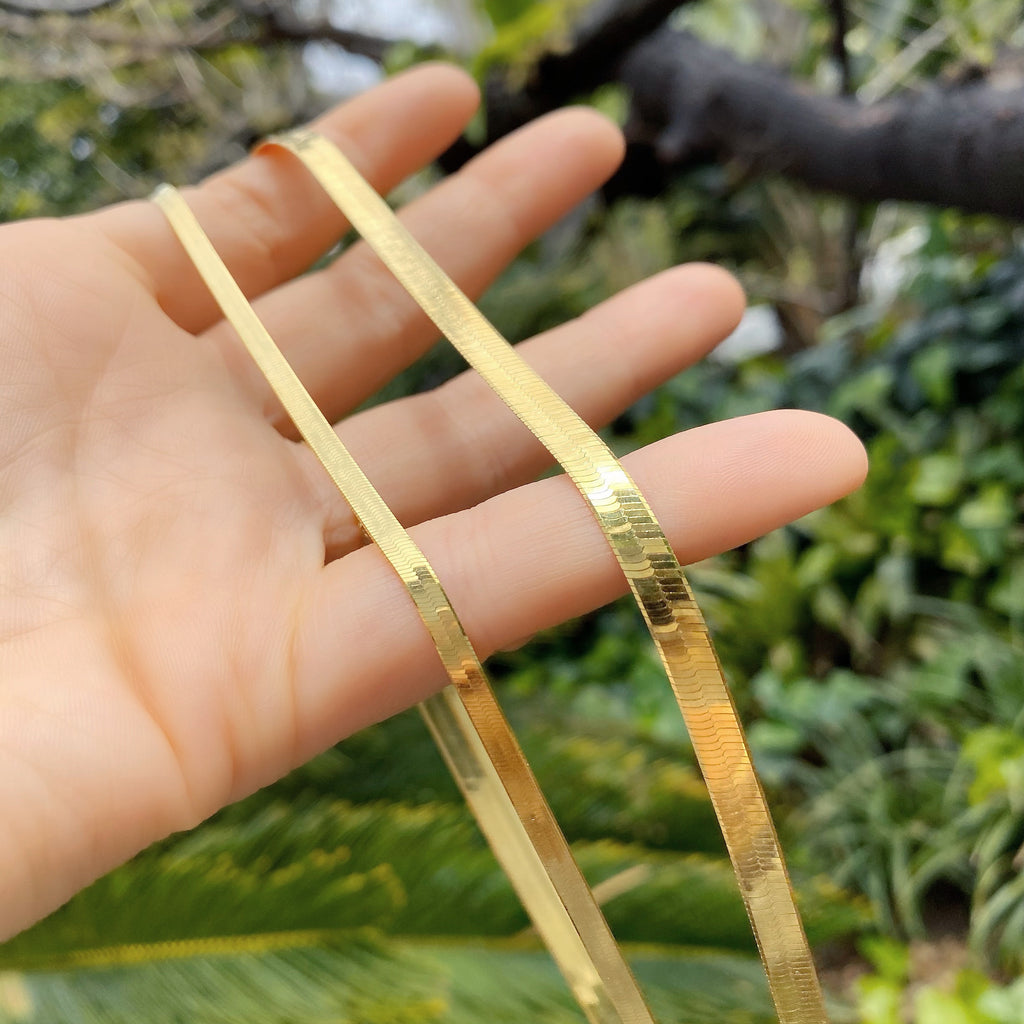 $ 145.00
$ 155.00
DOUBLE FLASH NECKLACE (14K GOLD PLATED STERLING SILVER)
l'm sure by now, you know I wear my favorite 10K Super Gleam Necklace everyday with my 10K Studio 54 necklaces.
This 18" Double Flash necklace is an affordable version made with 14k gold plated sterling silver! 


This listing is for the wide necklace as shown in the photo. If you would like the thinner necklace please order the "Flash Necklace" which can be found on its own separate listing and is available in three lengths.
These chains are handmade in Italy for my line. 
** Currently 16" length is on pre-order and it cannot be cancelled once ordered.