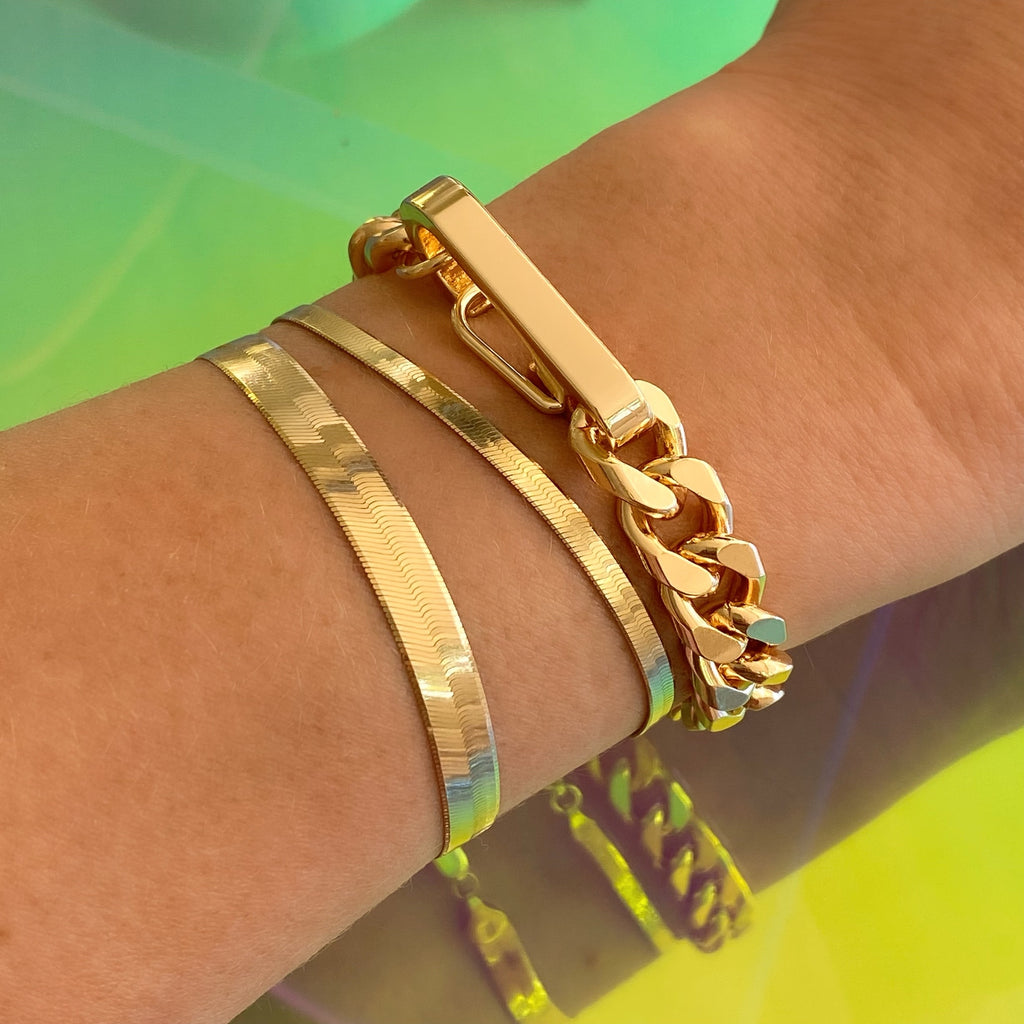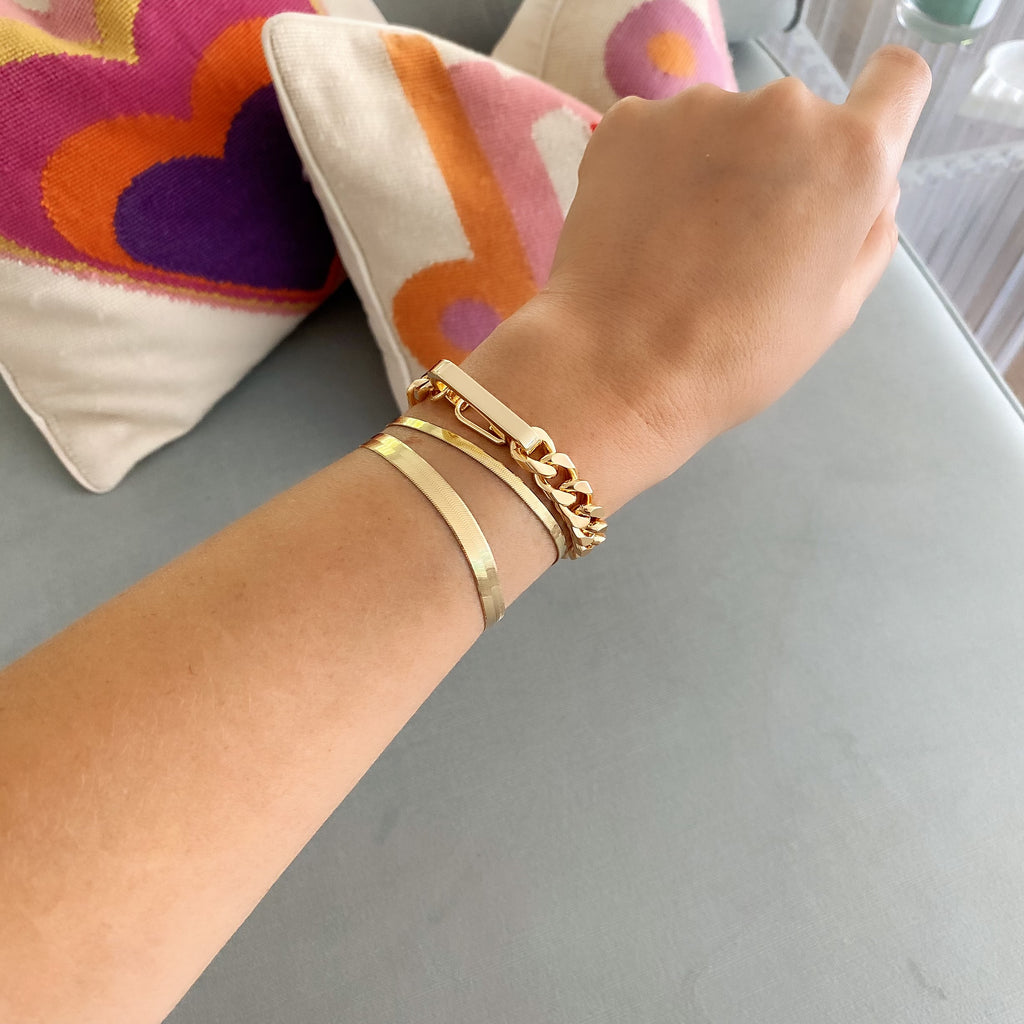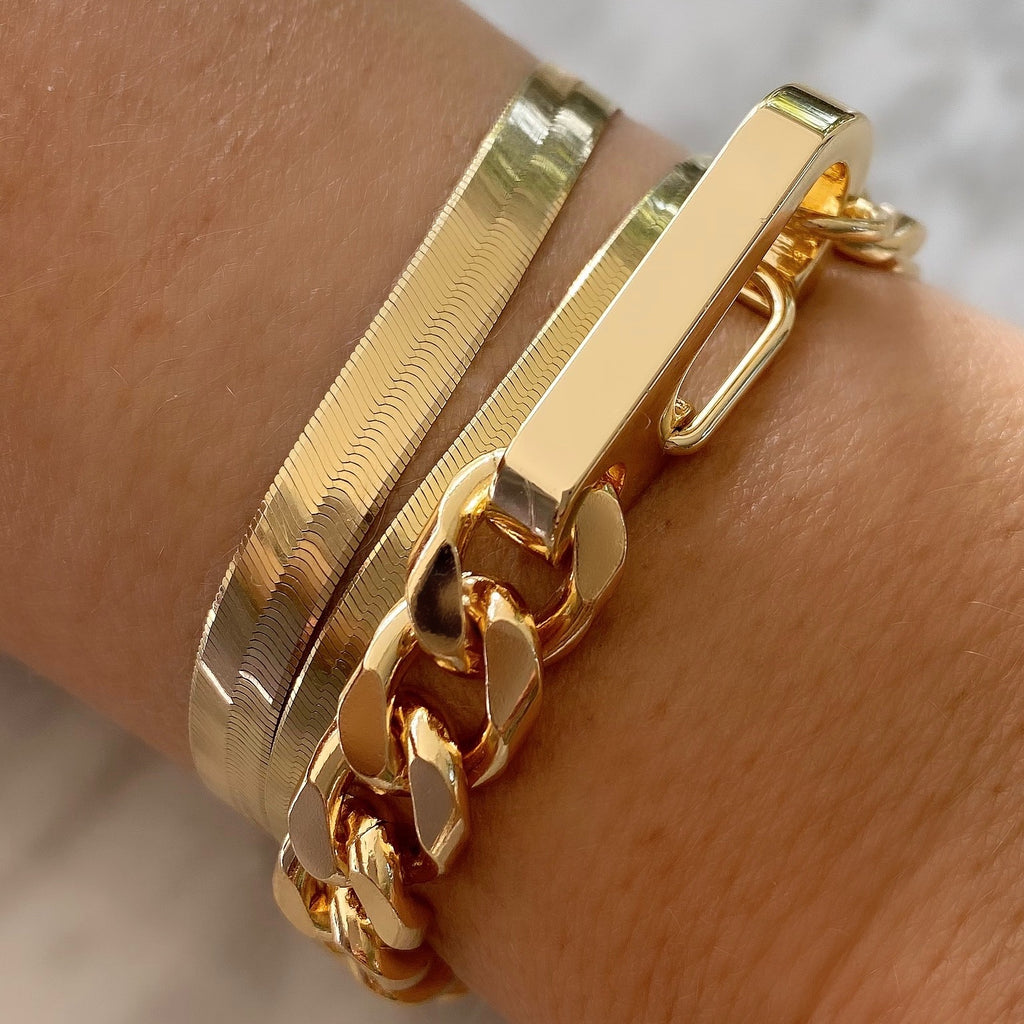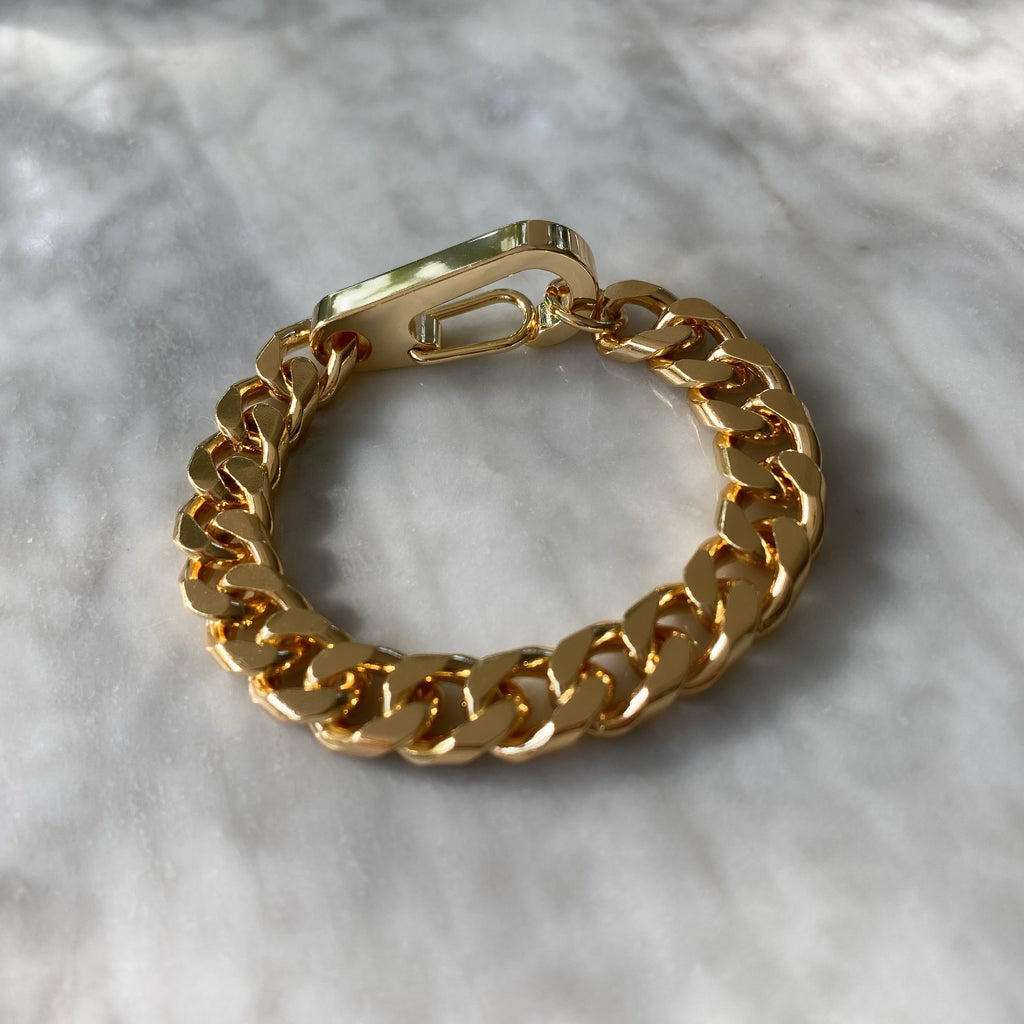 $ 90.00
$ 0.00
BANKROLL BRACELET (GOLD & SILVER)
I love gorgeous classic chains and unique hardware that is the focal point of chunky chain bracelets.  
This solid bracelet is made with gorgeous luxe chain and the same beautiful hardware I use for my bank roll necklace.
Made with beautifully 18 K gold plated over stainless steel chain and components.
I wear the 6 inch wrist option for reference. 

All handmade and designed by me here in LA.