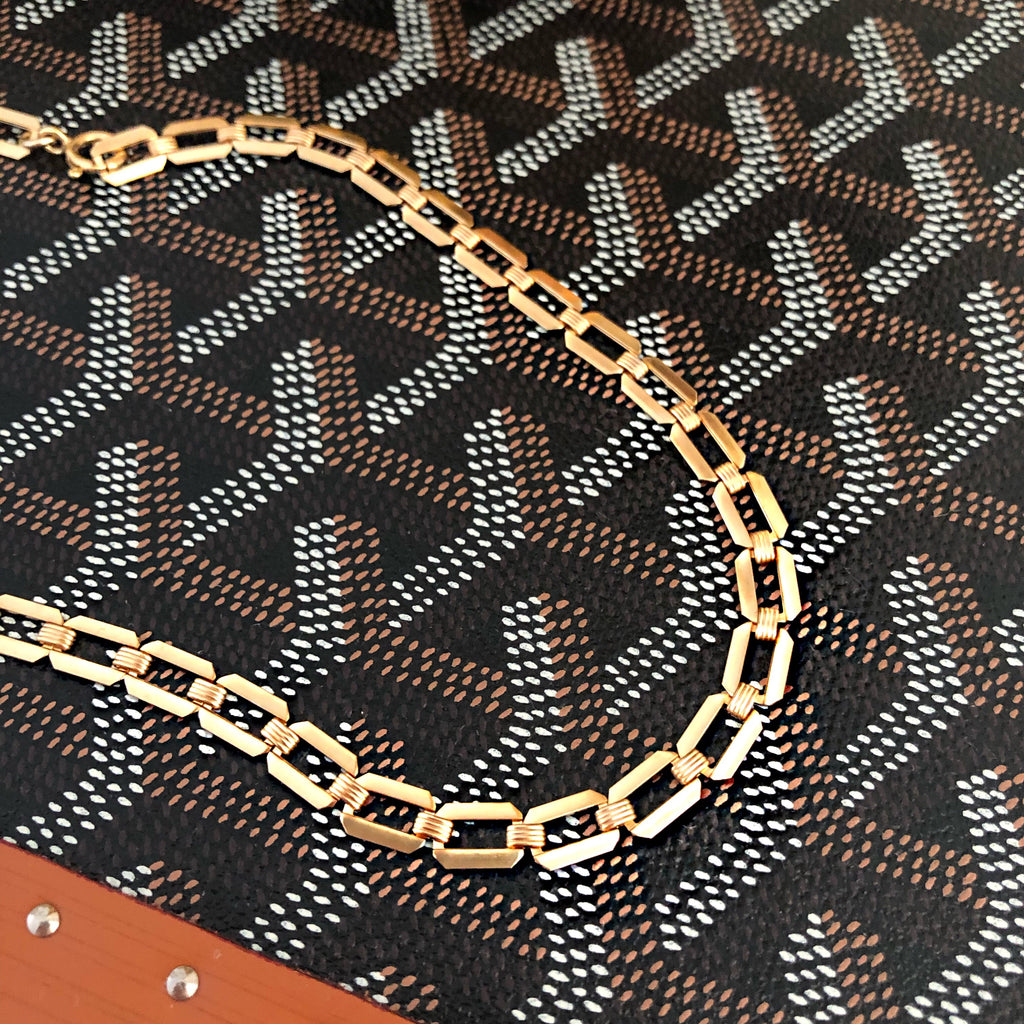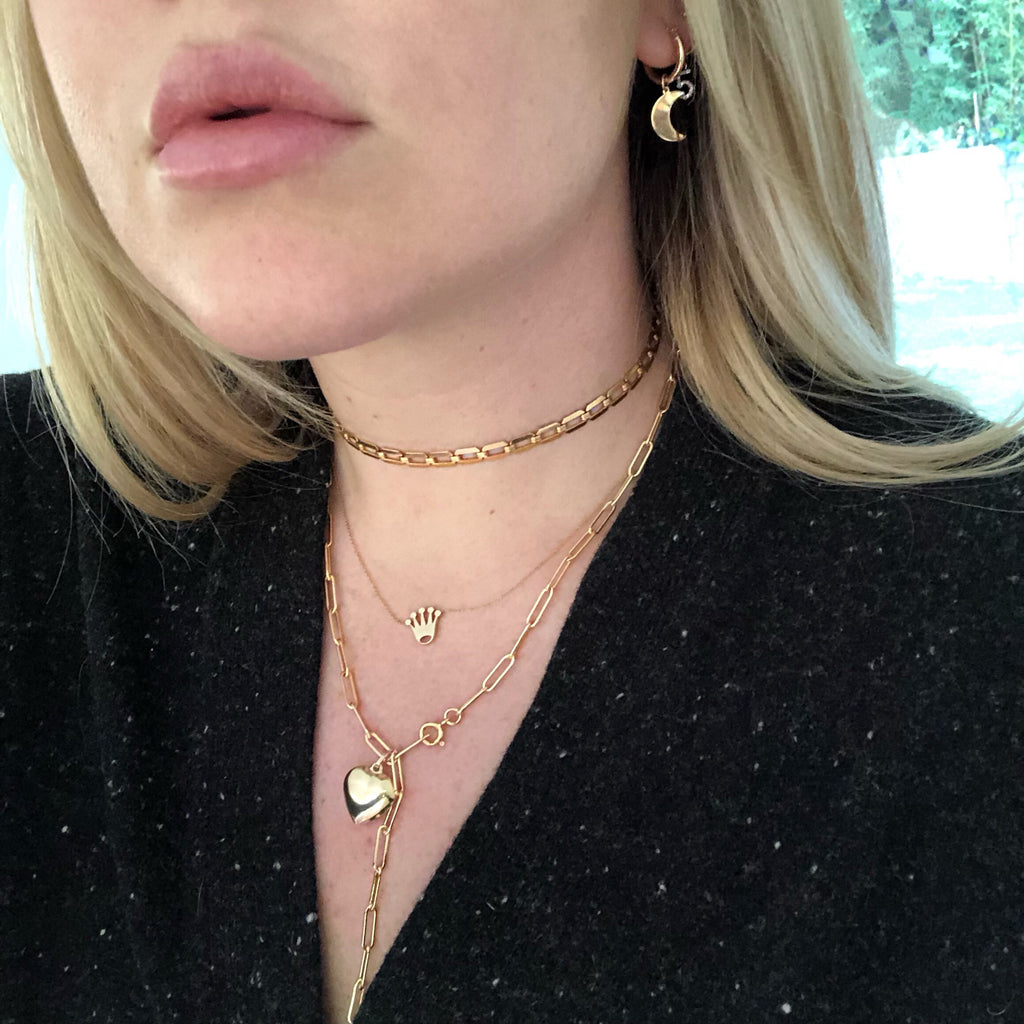 $ 90.00
$ 0.00
70's HAUTE LINK CHOKER
I've been wanting to add an unbasic choker design to my line and everyday stacks. This chain was everything I was thinking of. It totally encompasses the 1970s casino vibe that you know I love so much. It's just so 1970s haute couture.
Your choice of 14 K gold filled or 925 Sterling silver
Handmade and original designs by me
If you would like it matching bracelet please check out 1970s haute couture bracelet set.