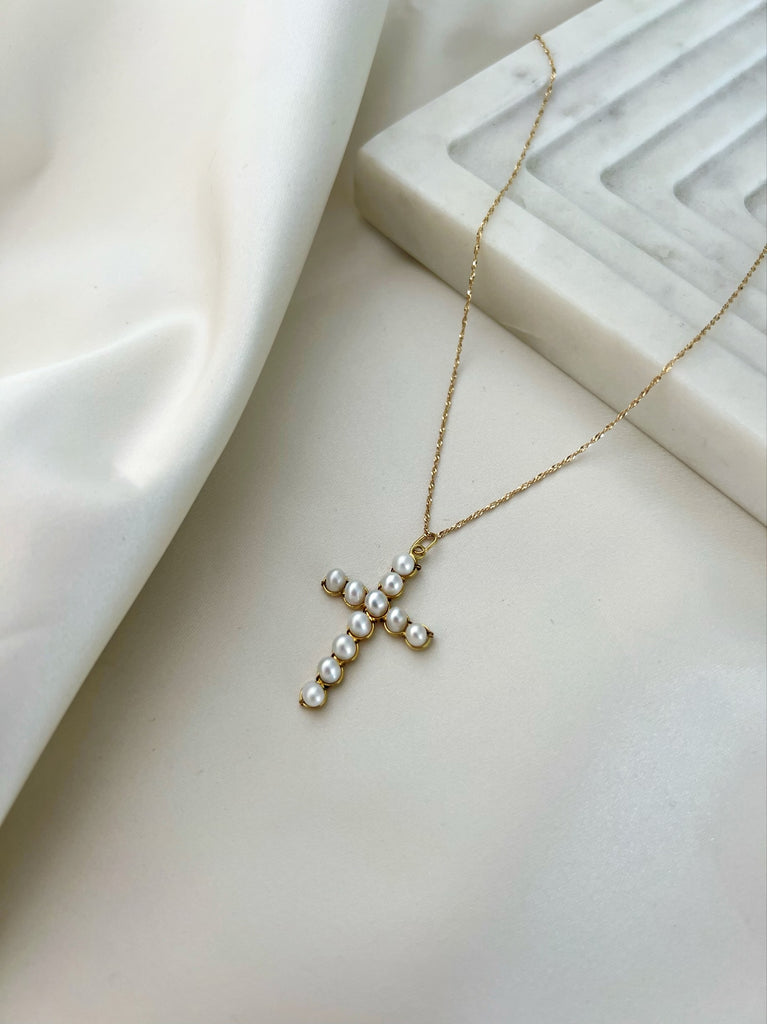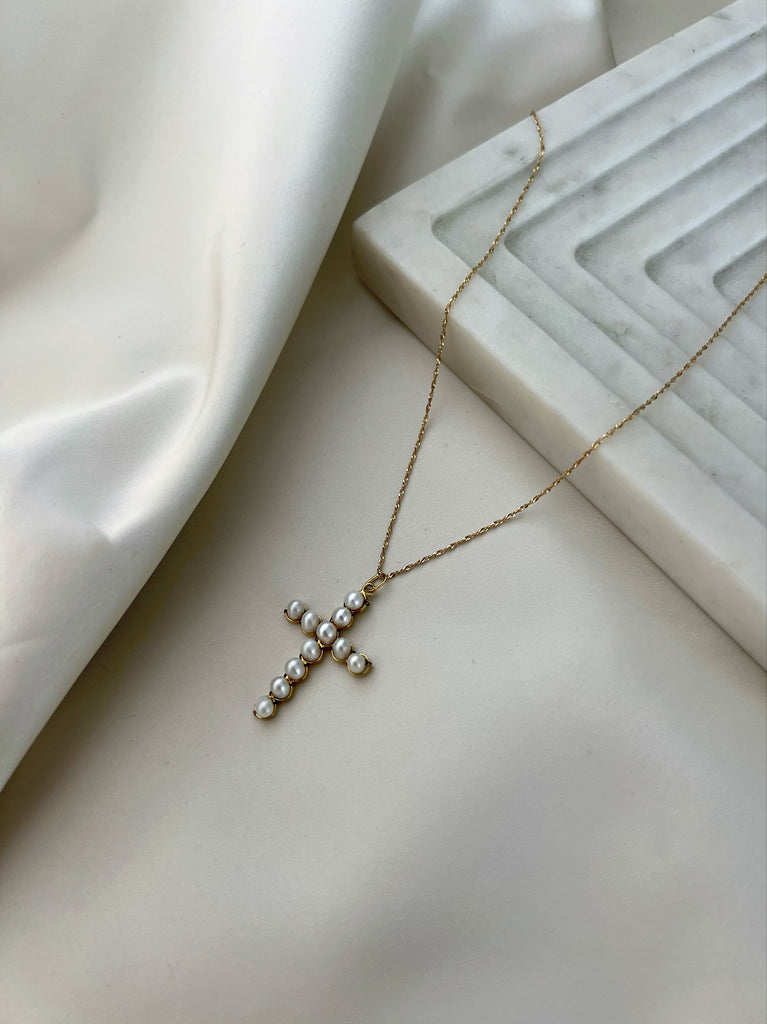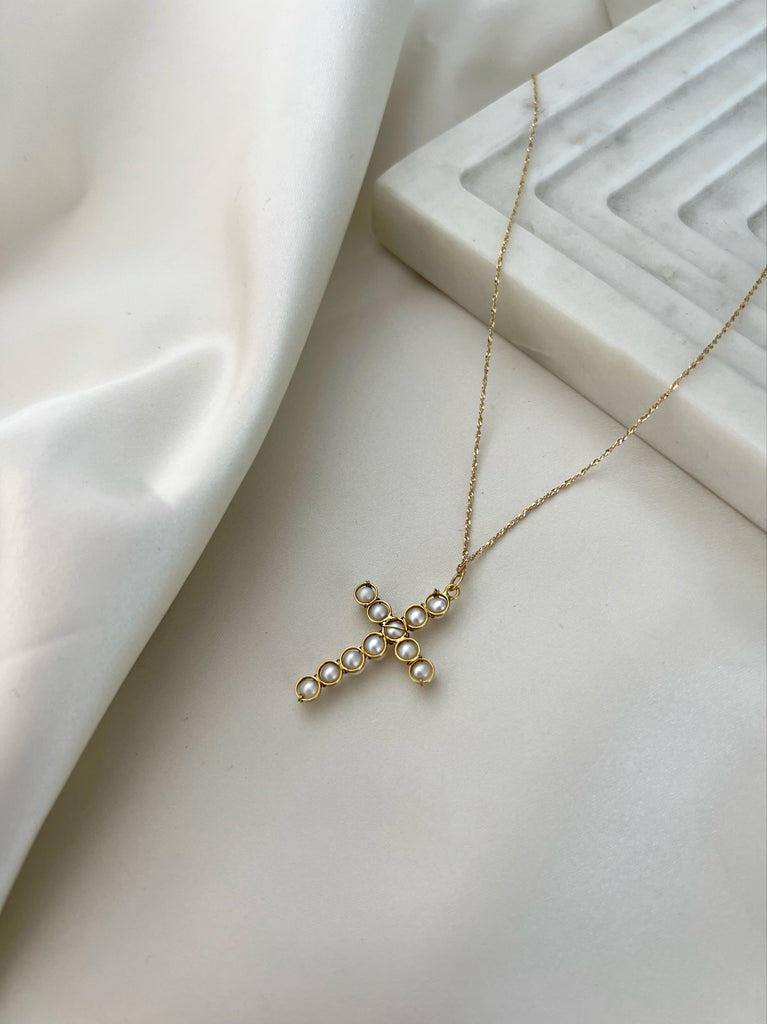 $ 245.00
$ 0.00
14K 1960'S ITALIAN PEARL CROSS
This large and unique 14k Italian gold and genuine pearl cross, is truly one of a kind. The unique way the pearls are woven and attached shows the beautiful handmade nature of the design. 
Available with or without a 14k sparkle thread chain.
Comes beautifully packaged in a jumbo size, signature HRH velvet vanity box.