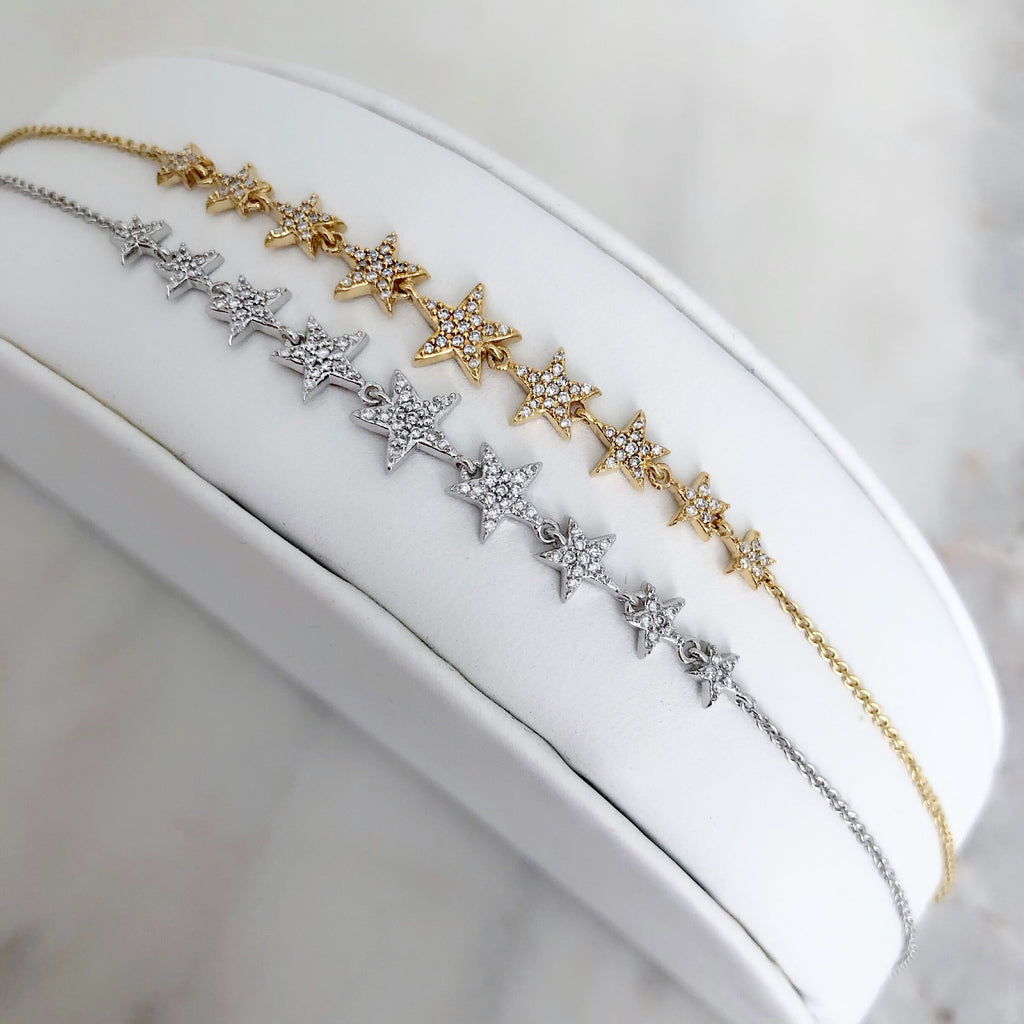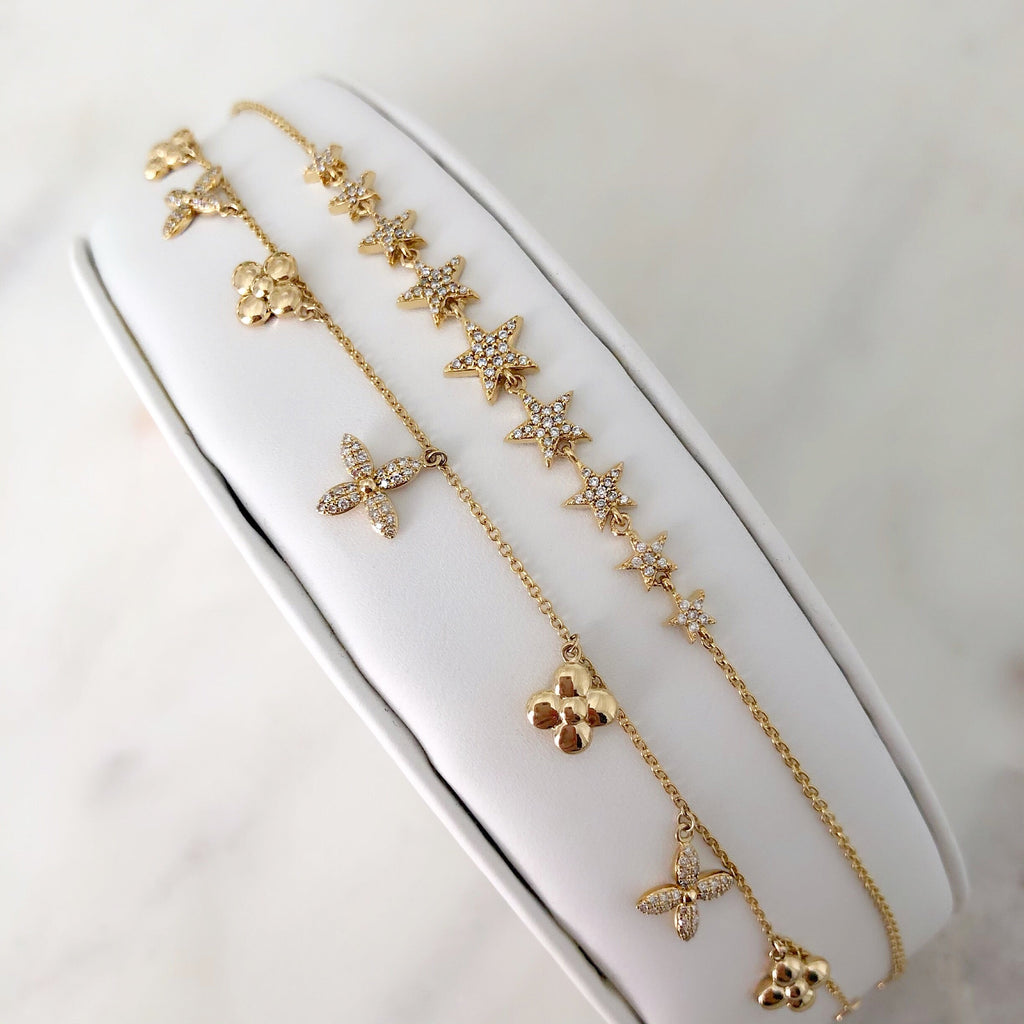 $ 825.00
$ 0.00
14K DIAMOND STAR CHAIN BRACELET
This solid 14K and white diamond chain bracelet is designed in a pull style clasp, so clasping is an ease!
There are nine 14K and white diamond stars that gradually become smaller from the large center star. White diamonds completely cover the stars from tip to tip.
Measures 7.25 inches and can easily be sized down with a pull of the chain. Definitely an easy, everyday bracelet!