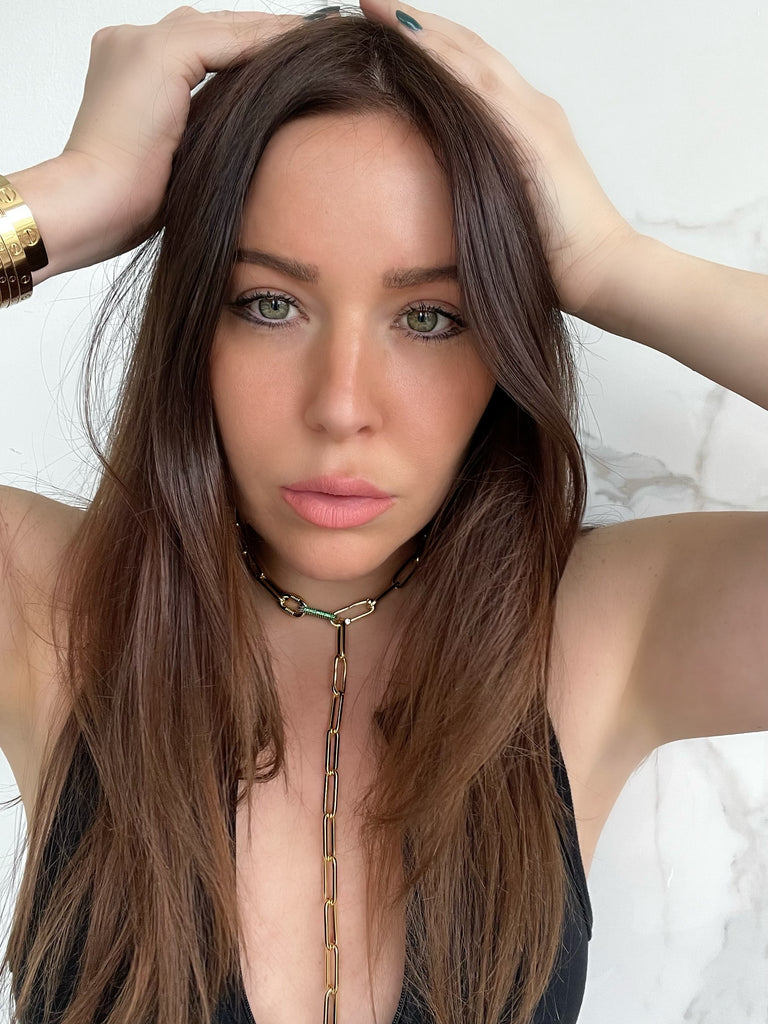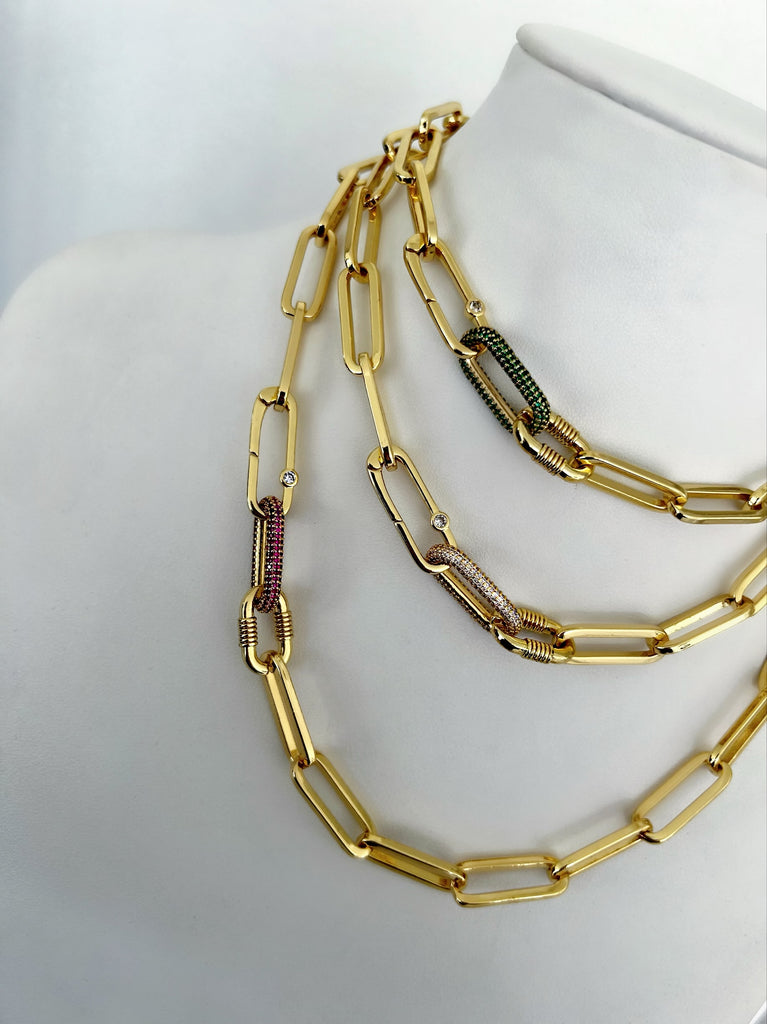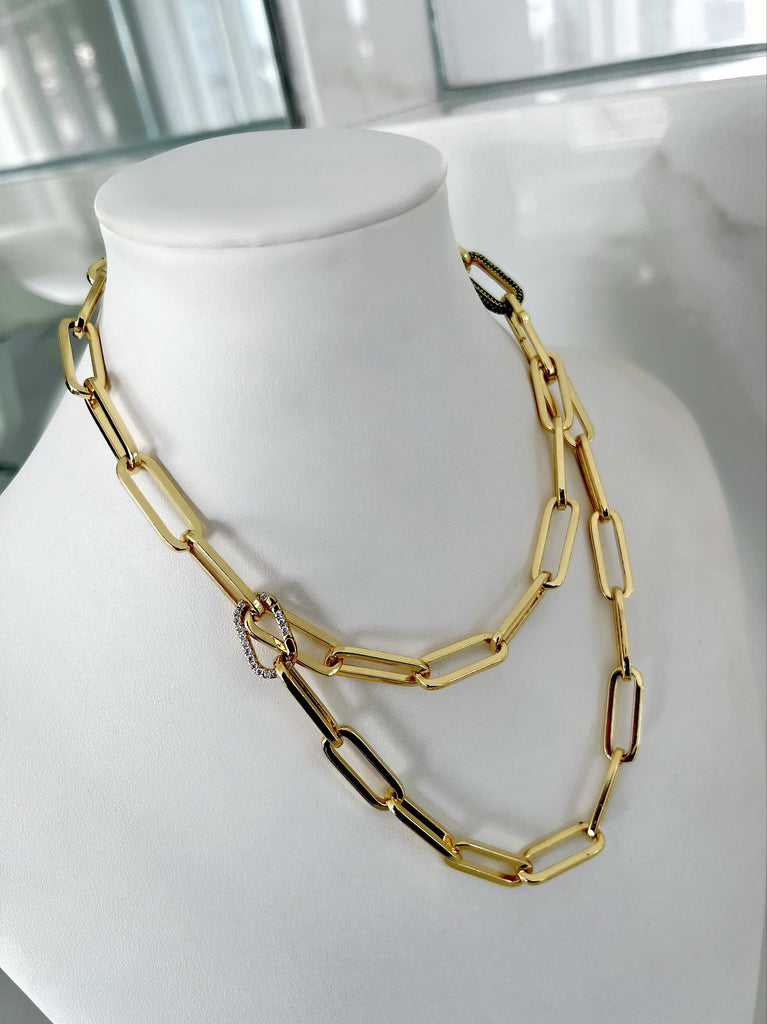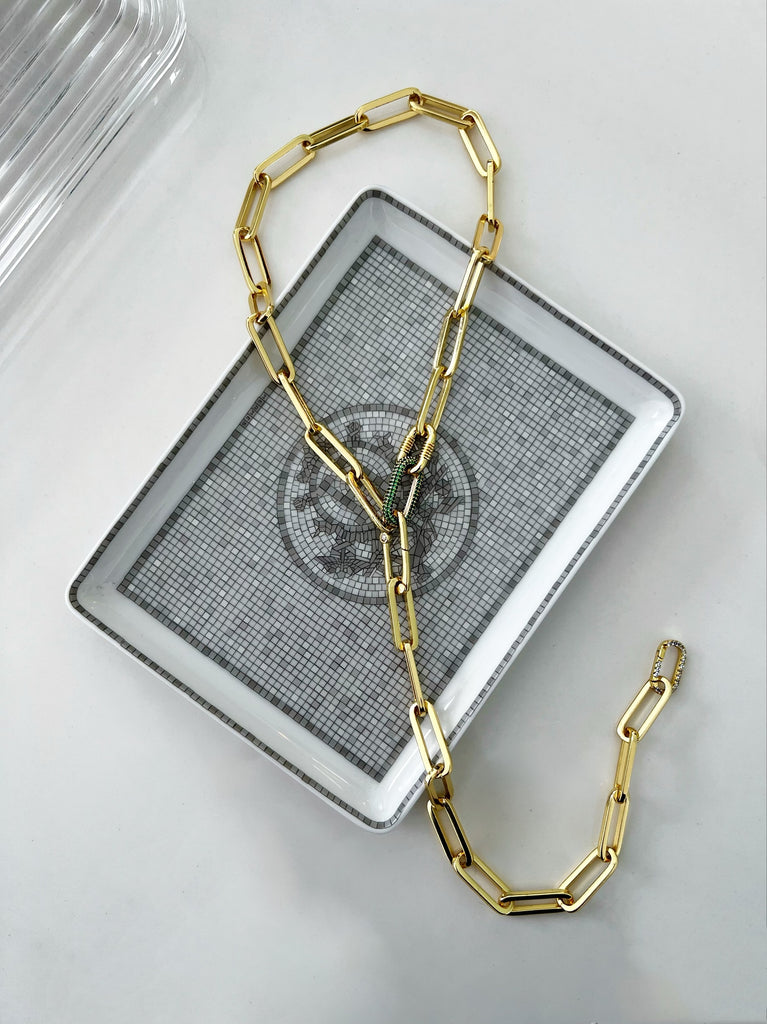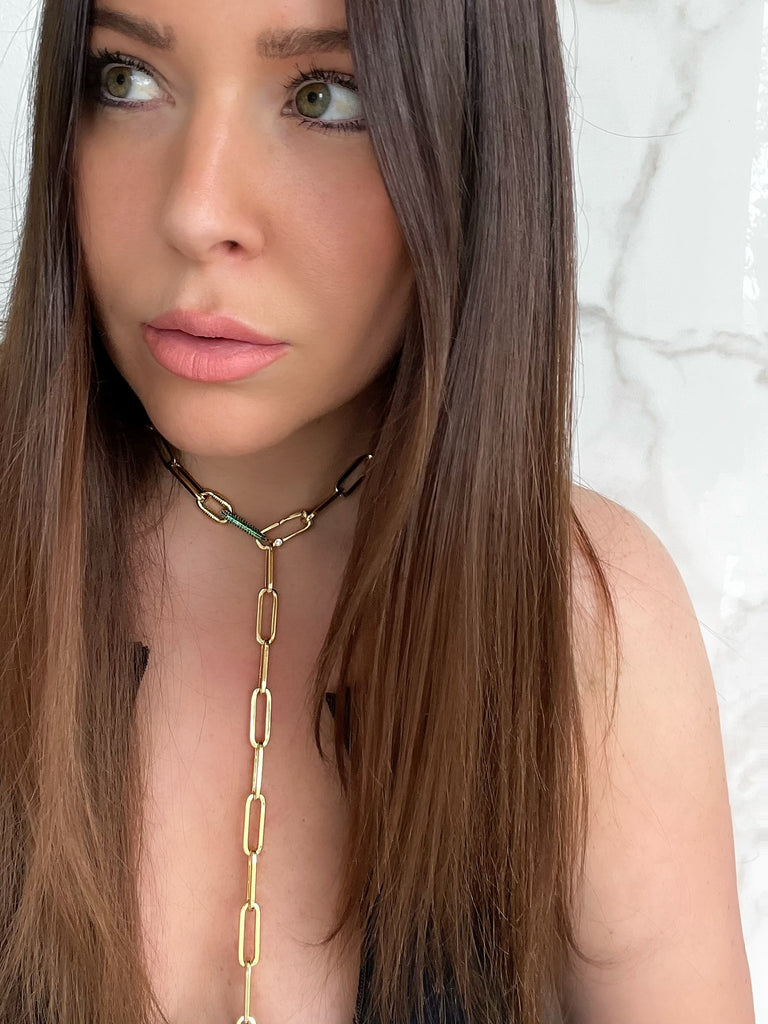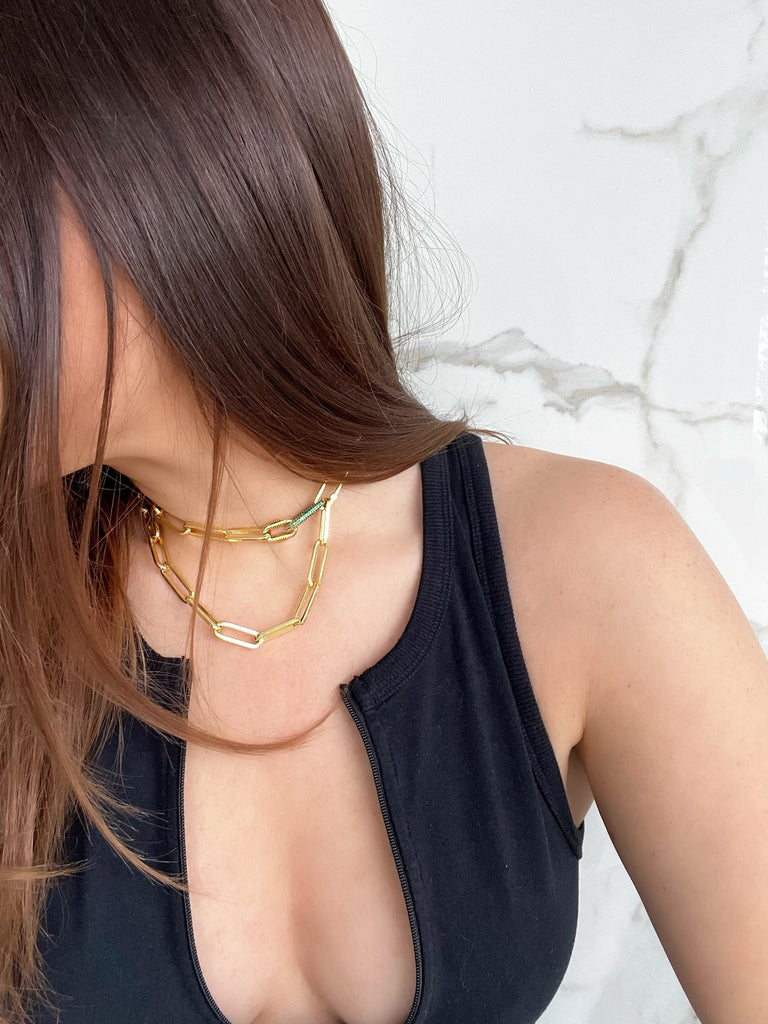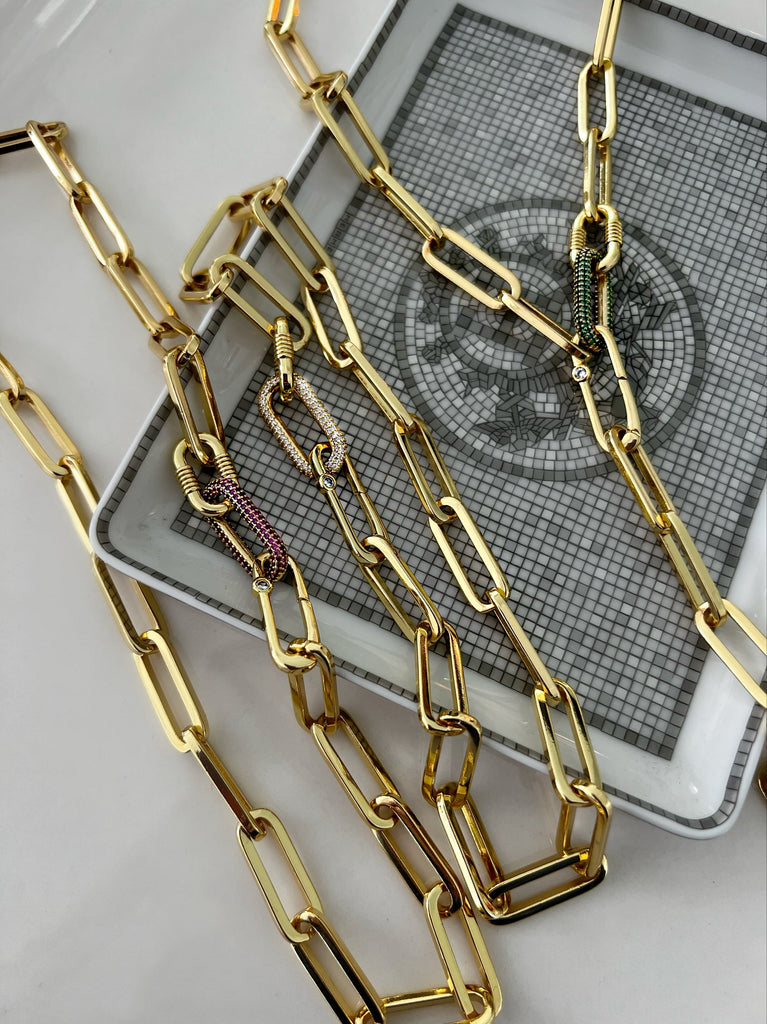 $ 145.00
$ 0.00
MULTI-WAY GEM LINK CHAIN
I love creating designing multi functional pieces that can be worn in different ways, using unique hardware pieces.
You can choose the necklace alone, which is sold with a beautiful crystal detailed hinged clasp OR add the lariat if you wish to wear it as a lariat and you can also sweep the lariat up to the side and attach to make a double wrap vibe design (photos shown).

Your choice of ruby, emerald, or crystal diamond accent link.
Handmade and designed by me in LA.