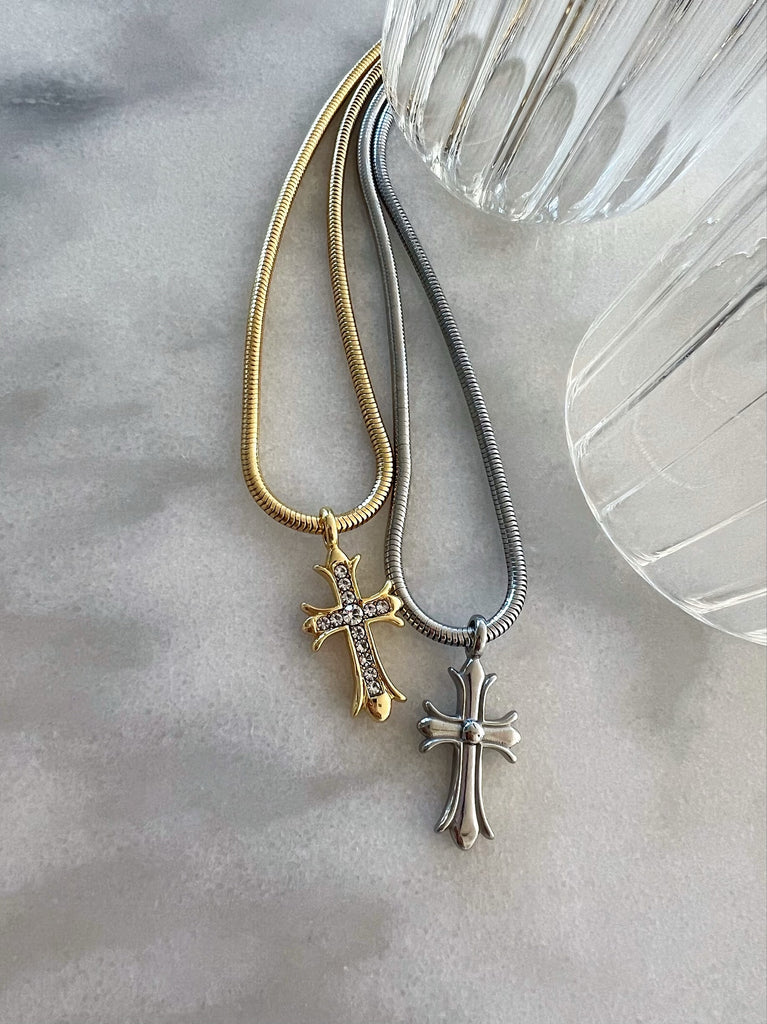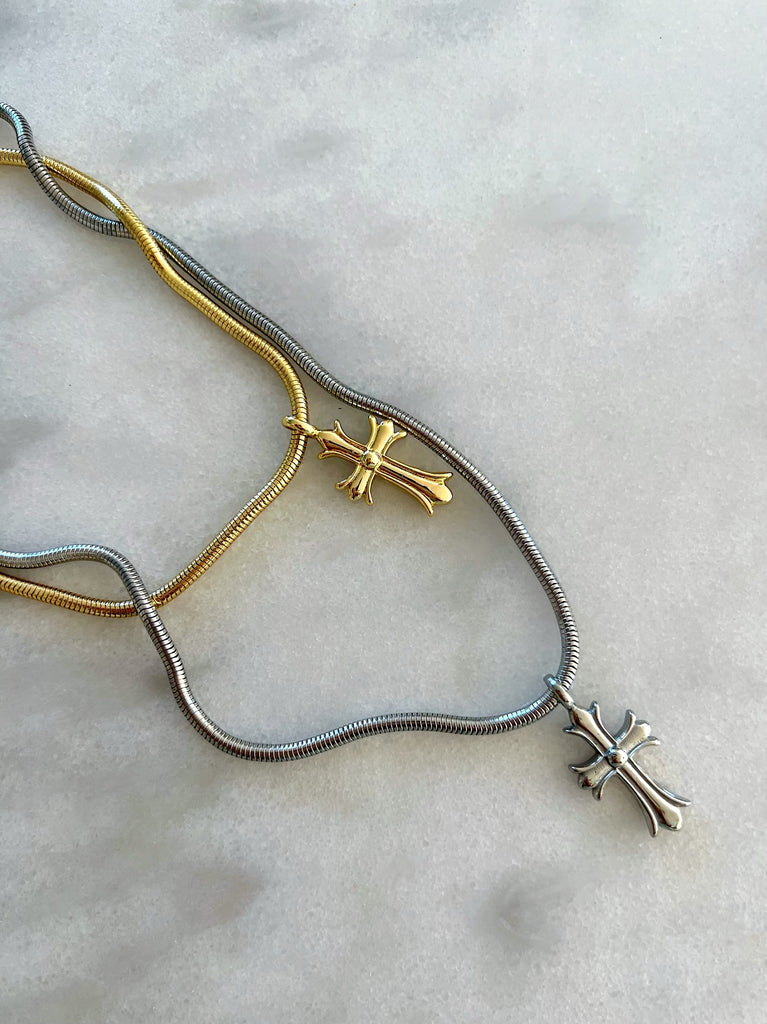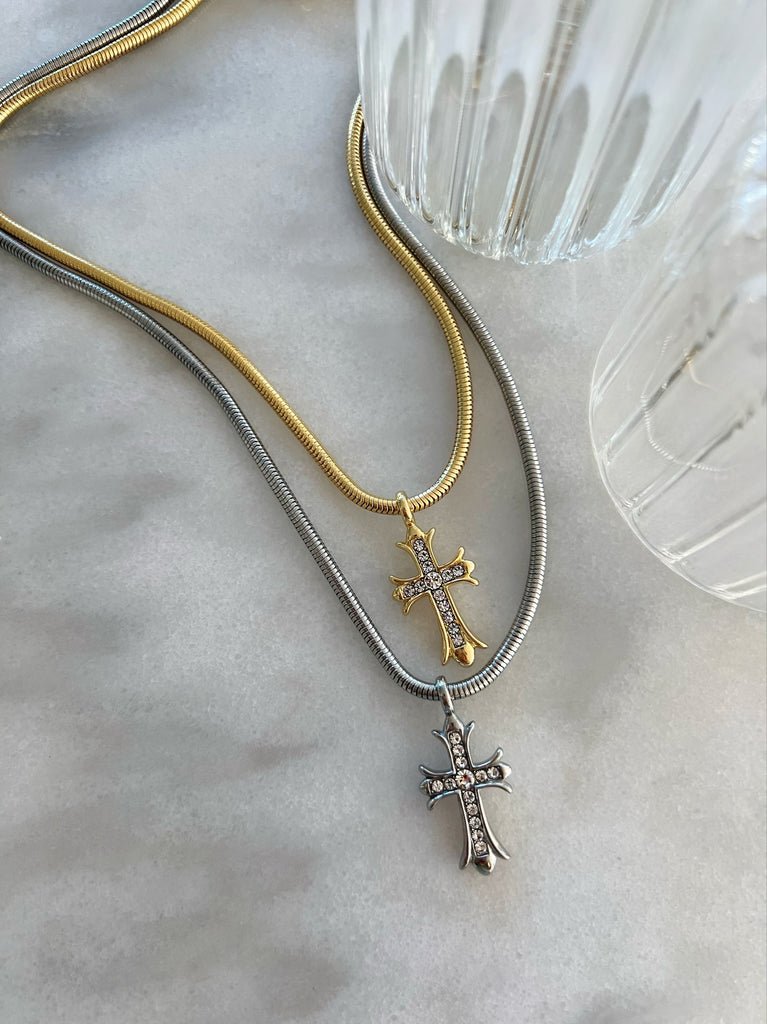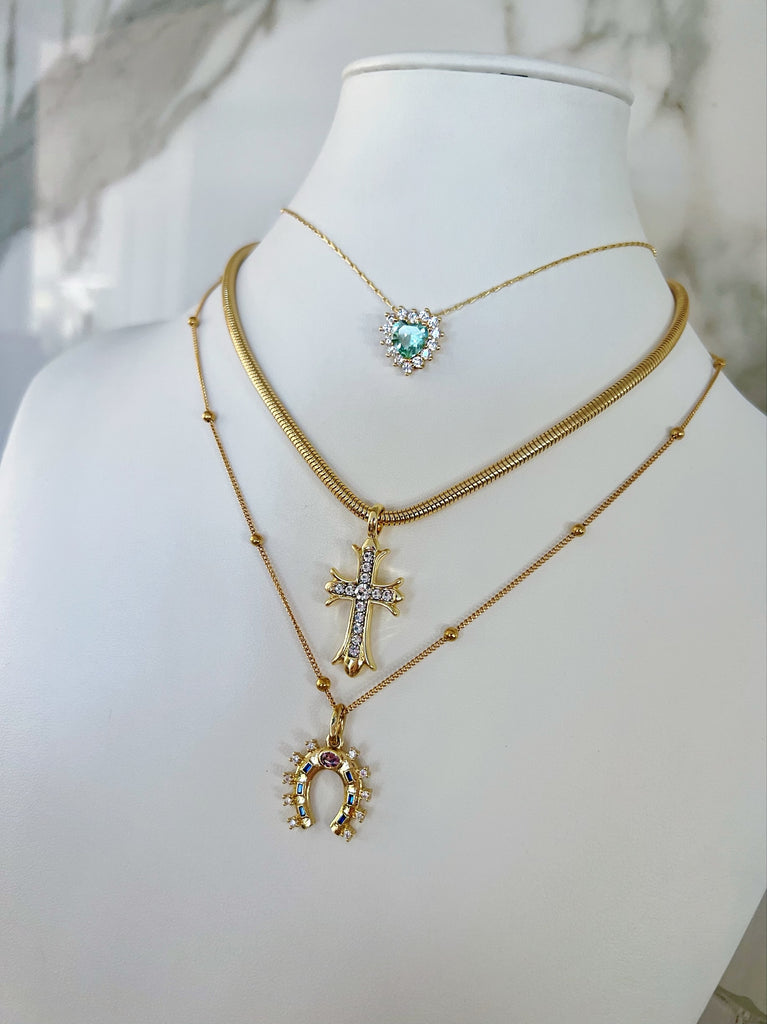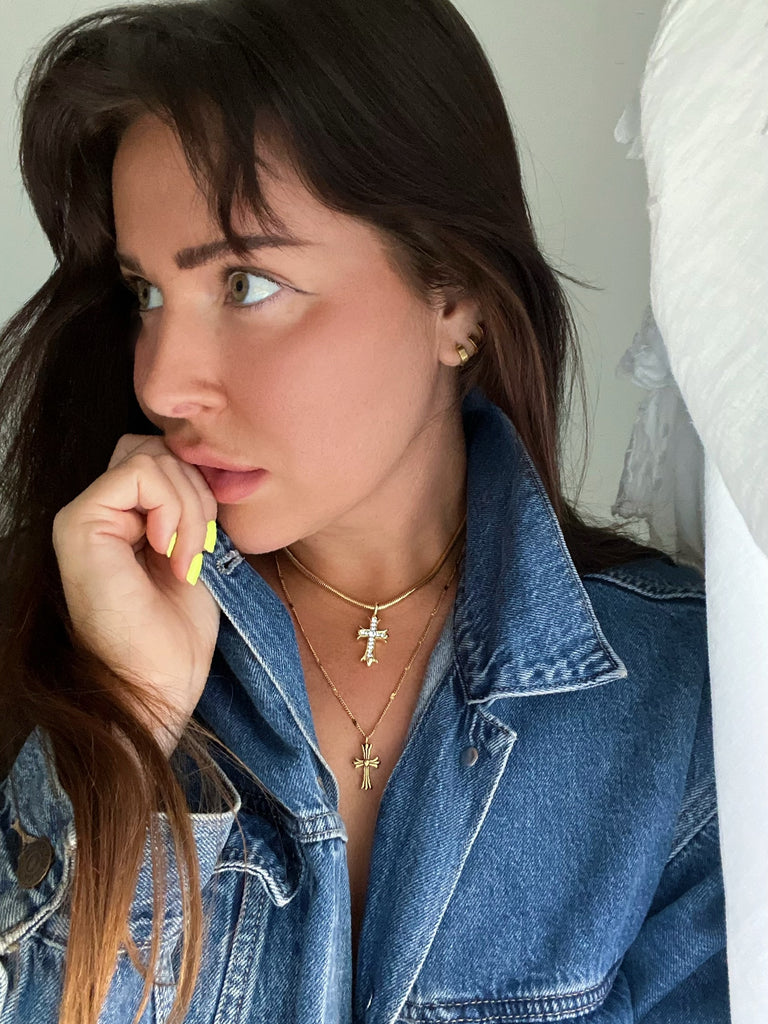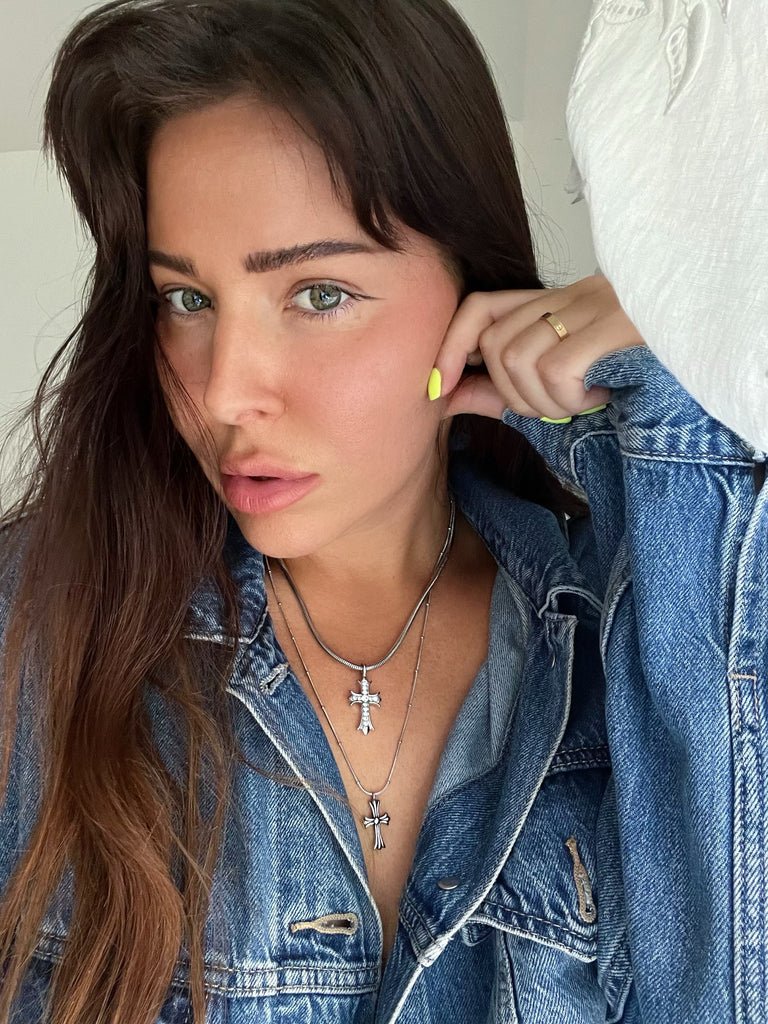 $ 98.00
$ 0.00
GOTHIC ROMANCE CROSSES
These Gothic romance crosses are double sided for a 2 in 1 design. As shown, one side is perfectly embellished with meticulous handset simulated diamonds. The other side is plain with Gothic details. Depending on your look that day, choose which side you want to show! Hung from one of my favorite luxe chains in the collection.
All solid stainless steel components.
Handmade and designed by me.