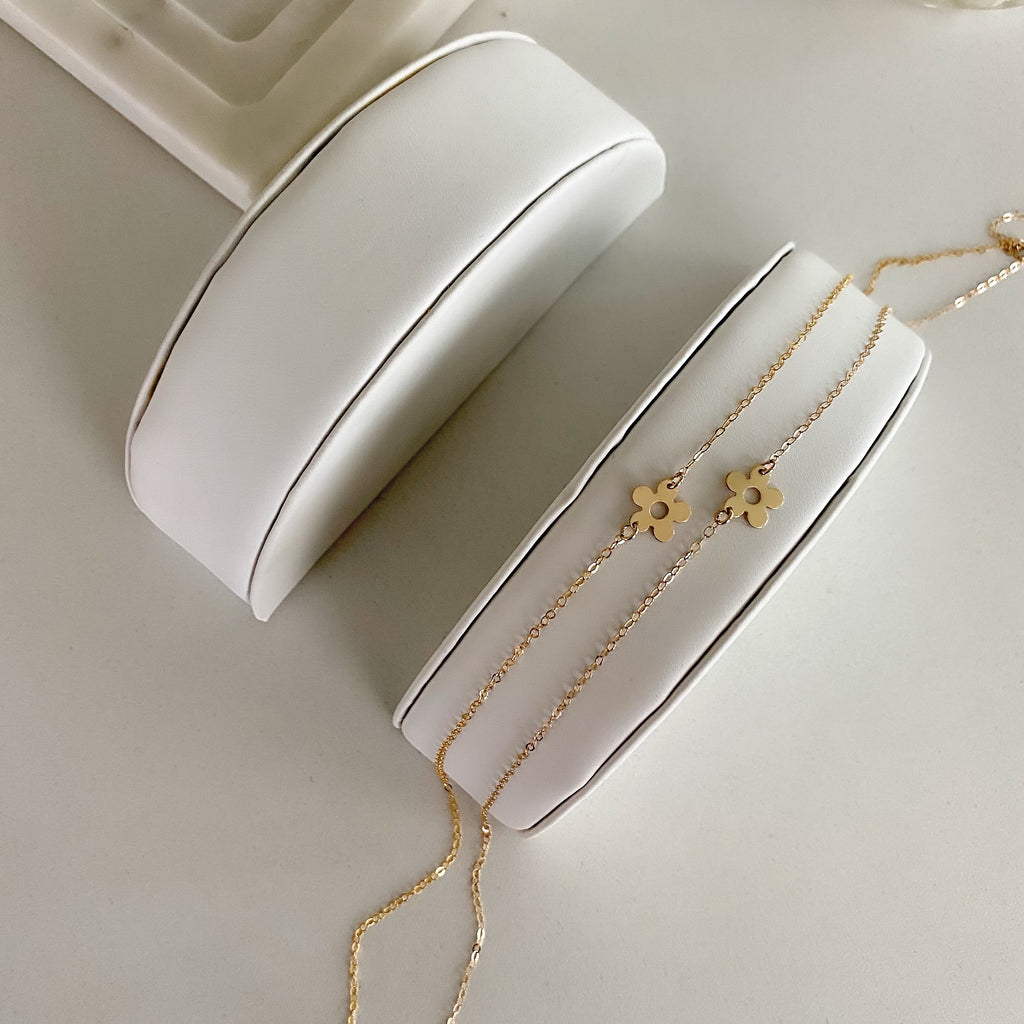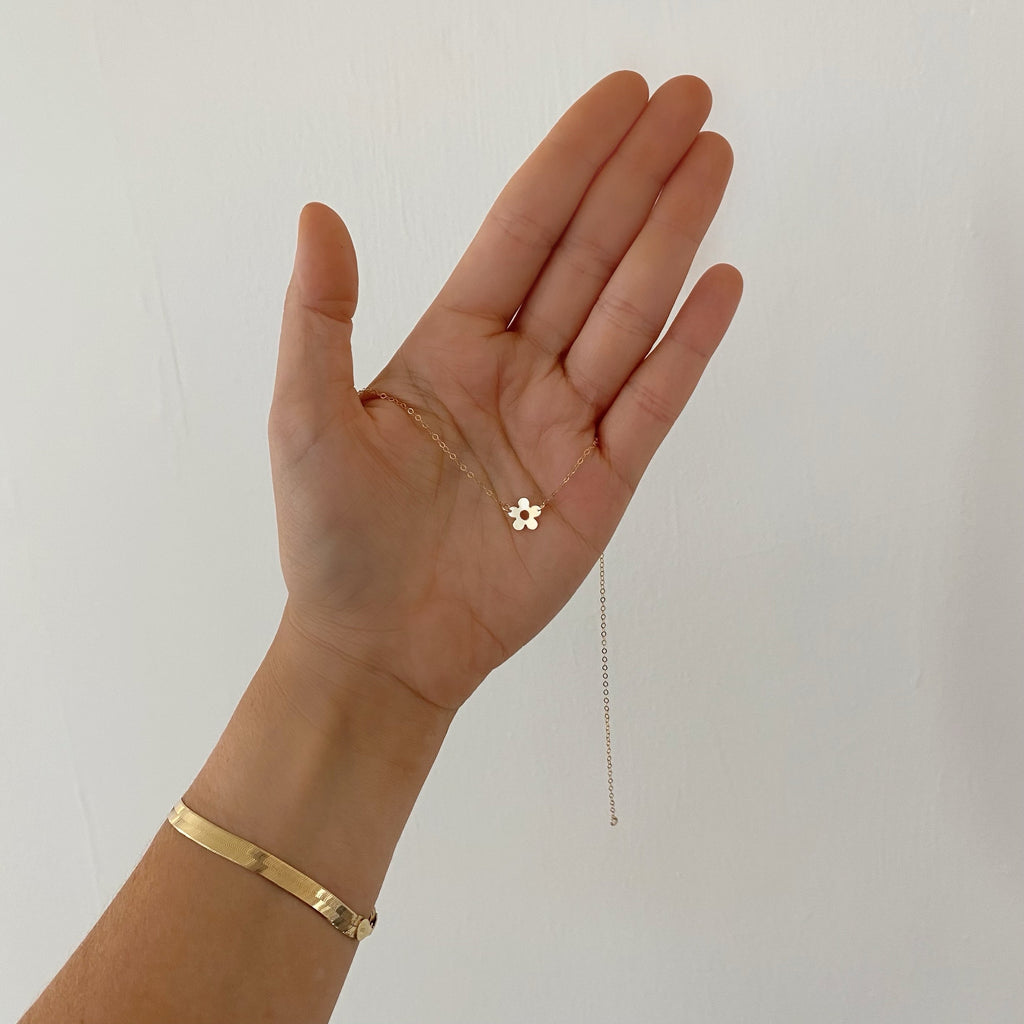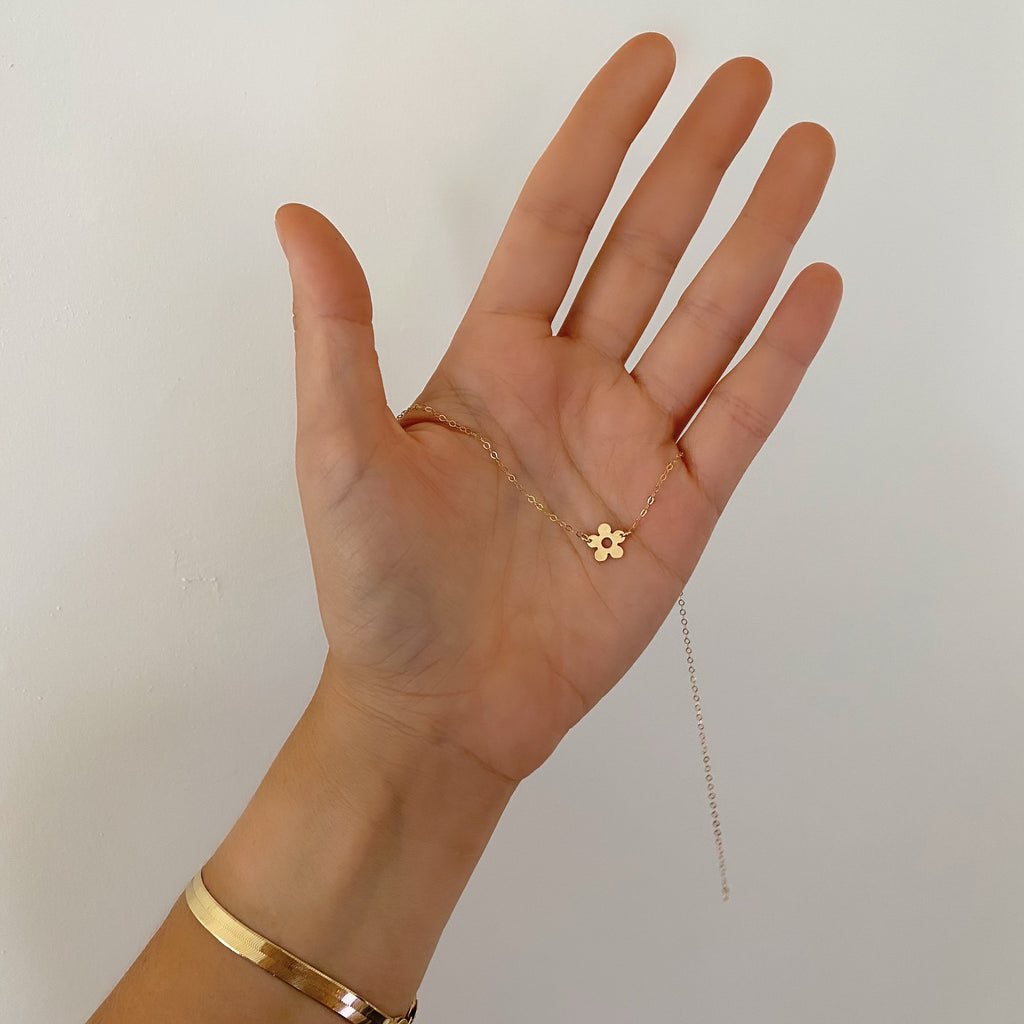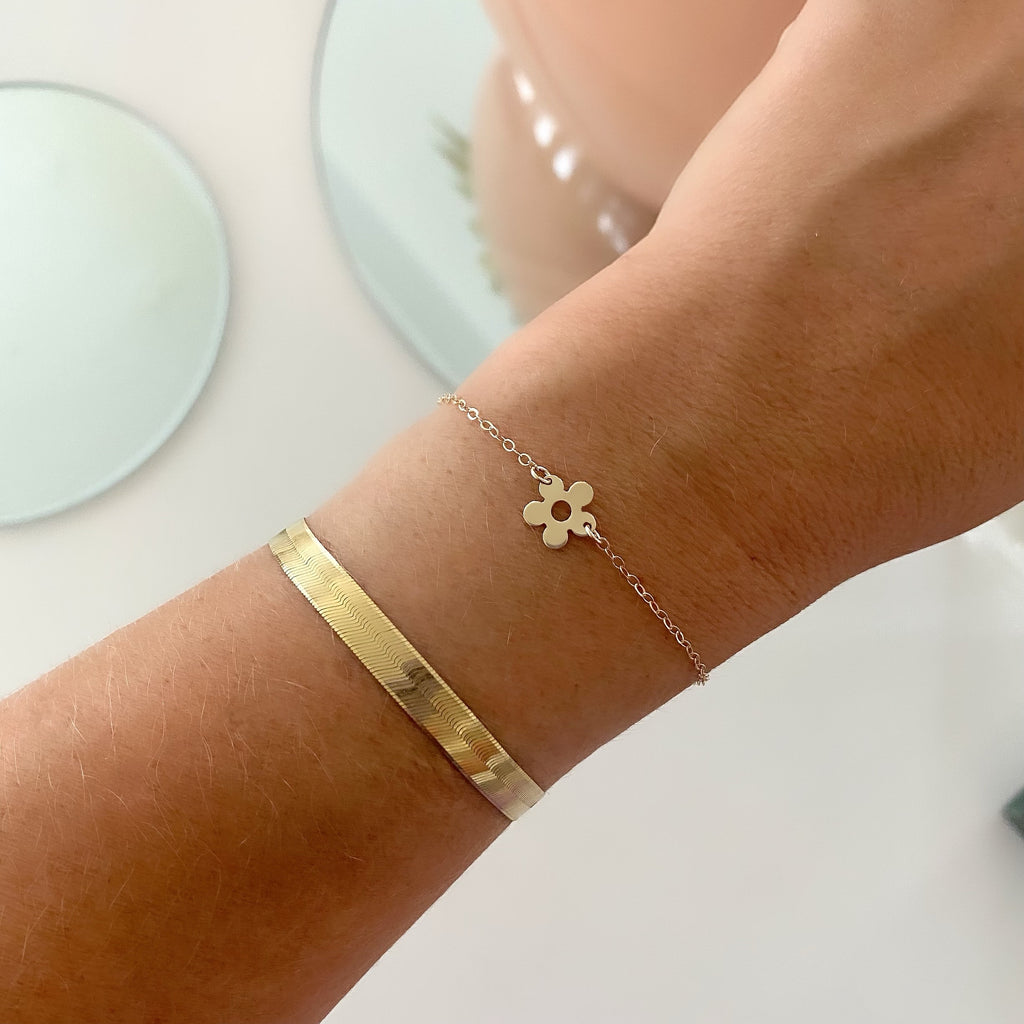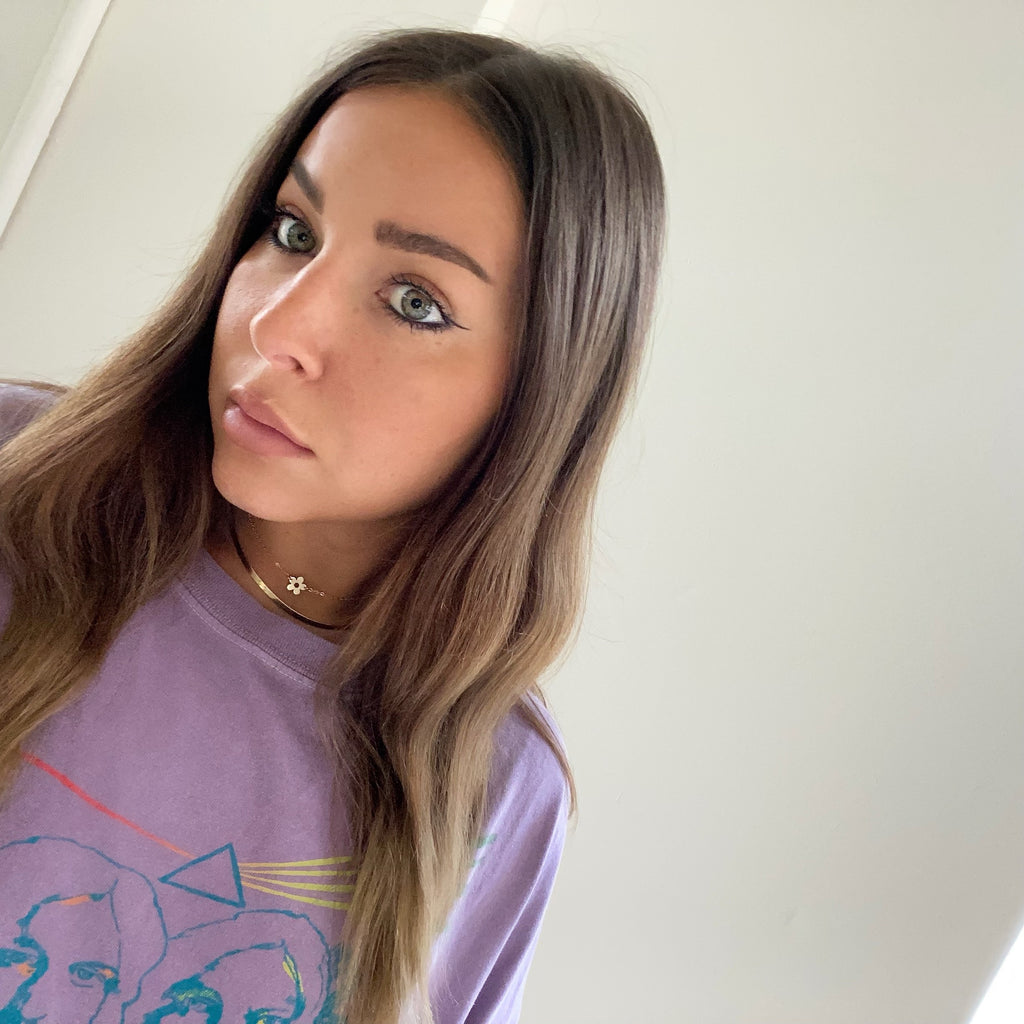 $ 230.00
$ 0.00
14K EVERYDAY DAISY
The Everyday Daisy is perfect for every day!
A delicate floating design that catches and reflects the light so beautifully from the mirrored gold Daisy and twinkling chain.

Your choice of solid 14K Daisy and solid 14K chain or solid 14K Daisy and 14K gold filled chain.

I'm wearing the 14" total necklace which sits perfectly on my lower neck.

All handmade by me here in LA!